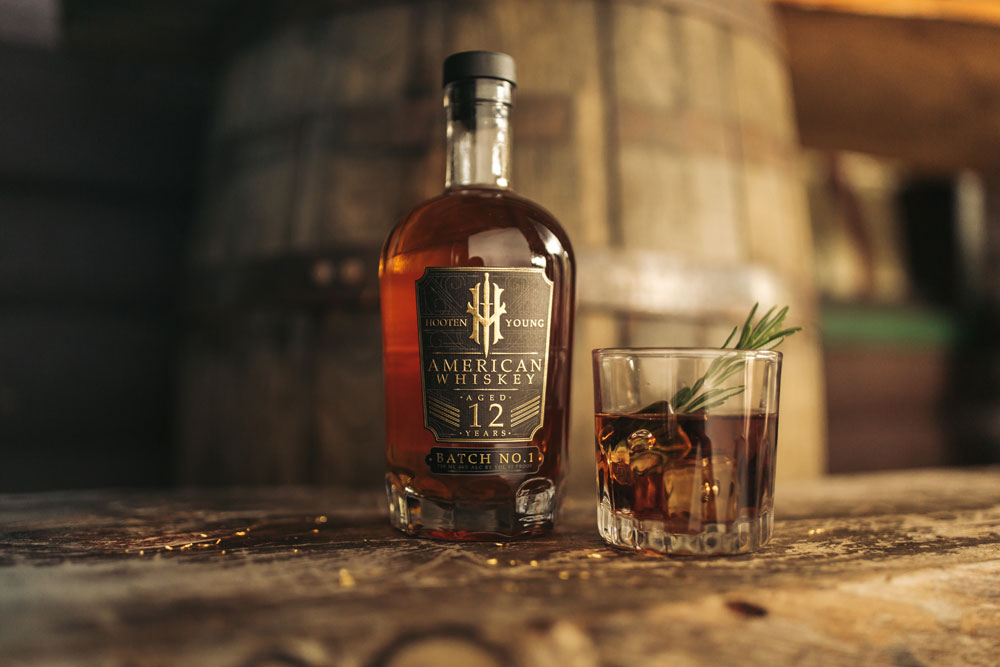 Hooten & Young Wine and Spirits is proud to announce the release of their first American Whiskey. Hooten Young was founded by former Special Operations Soldier, Master Sgt. Norm Hooten and Tim Young. Created as a brotherhood bonded by the love of freedom, family and honor, Hooten Young is a tribute to the brave men and women of the armed forces who have gone above and beyond the call of duty.
Notably known for his portrayal by Eric Bana in the film Black Hawk Down, Hooten is a true American hero. While retired from active military duty, he continues to work with veterans today as a full-time health care provider. In addition to his medical work, Hooten has partnered with his closest friends to create an American Whiskey to honor the brave men and women of the armed forces.
"Hooten Young was crafted to help folks slow down, bond with the people around them and remember those who are no longer here," Hooten Young President, Norm Hooten, said. "Our mission is simple, we are committed to honoring America's heroes one thought-provoking sip at a time."
Bonded by decades of friendship with Young, Hooten Young American Whiskey was discovered by Master Sommelier George Miliotes. Rare distillation and barrel aging practices, coupled with over a decade's rest, have produced an American Whiskey with notes of maple, vanilla, ripe apple and a long smooth finish. The whiskey is aged 12 years and made with 99% corn and 1% barley malt. It's distilled at 170 proof and put into second fill American oak barrels. Miliotes brings his renowned expertise to Hooten Young as one of only 268 Master Sommeliers in the world.
"It's been an honor to assist Norm and Tim to create a whiskey that is evocative of their background and seeks to honor America's heroes," Miliotes said. "The uniqueness of our whiskey can be attributed to the 12 years of aging, as well as the second fill barrels instead of using the first fill. You can't fake aged whiskey, much like you can't claim wines are from old vines if they are new. Being able to find this aged American whiskey that is relaxed and different brings something new to an overcrowded whiskey market. After countless hours blending, evaluating proofs and tasting, we are thrilled with the final product."
Devoted to giving back, a portion of profits are donated to charities supporting Veterans. Hooten Young American Whiskey is currently available throughout the state of Florida in both retail shops and restaurants.