Hoshizaki America, Inc. introduces a full line of one and two section pass-thru upright refrigeration to their Steelheart series.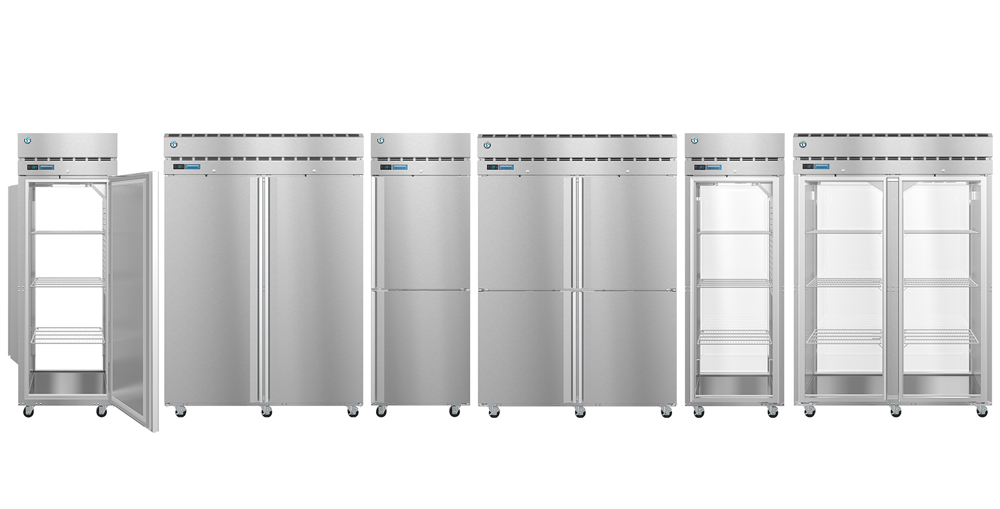 "Hoshizaki is excited to further expand our Steelheart series by adding pass-thru models which include features such as ducted airflow, stainless steel interior, and energy efficient R290 refrigerant," explained Jake Kimmel, Refrigeration Product Manager for Hoshizaki America.
The 27.5-inch wide one section pass-thrus are designed to maximize their 24.2 cubic feet of internal food storage space within the smallest external footprint possible. That makes the PT1A-FS-FS full stainless-steel doors, PT1A-HS-HS half stainless-steel doors, and the PT1A-FG-FG full glass doors perfect for space-restricted busy kitchens.
The 55-inch wide two section refrigerators hold an impressive 52.2 cubic feet of food, have the same door options as the single sections, and are made to order.
Each pass-thru cabinet includes:
Lockable, field reversible, stainless steel doors with full length chrome handles
Sturdy 8-gauge stainless steel hinge door plates with welded pins provide a door with self-closing design with stay open feature
Three (3) adjustable epoxy coated wire shelves per section
Solid state digital temperature displays with high and low temperature/voltage alarms
Interior LED lights per section
A thermostatic expansion valve (TXV) controls the flow of environmentally friendly R290 hydrocarbon refrigerant through the evaporator
All Steelheart reach-ins are engineered to maintain NSF-7 temperatures even in 100-degree Fahrenheit kitchens. The overall upright cabinet height is only 79.5-inches (on 4-inch casters), allowing installers to quickly roll the units through doorways and into place. Door hinging can be reversed, quickly and easily in the field, no kit required. Hoshizaki uses stainless steel insides, fronts, sides and tops of the units for maximum durability, cleanability, and exterior storage capability. The pass-thru models join HOSHIZAKI's existing Steelheart lineup.