Responsibility.org proudly welcomed Moët Hennessy USA, the leading importer and marketer of high-quality wines, spirits and champagnes in the U.S., as its newest member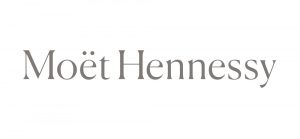 company. Founded in 1991, Responsibility.org is an independent, national, not-for-profit organization funded by distillers, collectively leading the fight to end drunk driving and underage drinking and promoting responsible decision-making in all 50 states and our nation's capital.
"Moët Hennessy and Responsibility.org have a common interest – empowering people to make the most responsible choices when it comes to alcohol consumption," said Chris Swonger, President and CEO, Distilled Spirits Council of the United States (DISCUS) and Responsibility.org. "Now, we are able to join forces to make an even larger impact across the nation. Responsibility.org is proud and encouraged by Moët Hennessy's decision to become a member, and we look forward to advancing our shared goals together."
"Responsible consumption has always been a core pillar of Moët Hennessy," said Seth Kaufman, President and CEO, Moët Hennessy North America. "We embrace our responsibility to carefully encourage consumers worldwide to abide by laws that govern alcohol and joining Responsibility.org underscores our commitment."
Dr. Benjamin Nordstrom, Executive Director, Responsibility.org, also applauded Moët Hennessy's membership, noting the company's longstanding commitment to ensuring legal, sensible consumption of its many products.
"Underage drinking rates continue to fall and drunk driving fatalities are decreasing because companies like Moët Hennessy are dedicated to research, education, and open conversations about responsible and legal alcohol consumption," said Dr. Nordstrom. "With collective action, we can make more impact to save and improve lives."