Cutwater Spirits announces the launch of Tequila Soda, inspired by the popular southwestern call-drink known as Ranch Water. Simple yet refined, it features Cutwater tequila combined with refreshing house-made soda water and a hint of lime. The result is a balanced and flavorful classic with an ABV of 7% per can.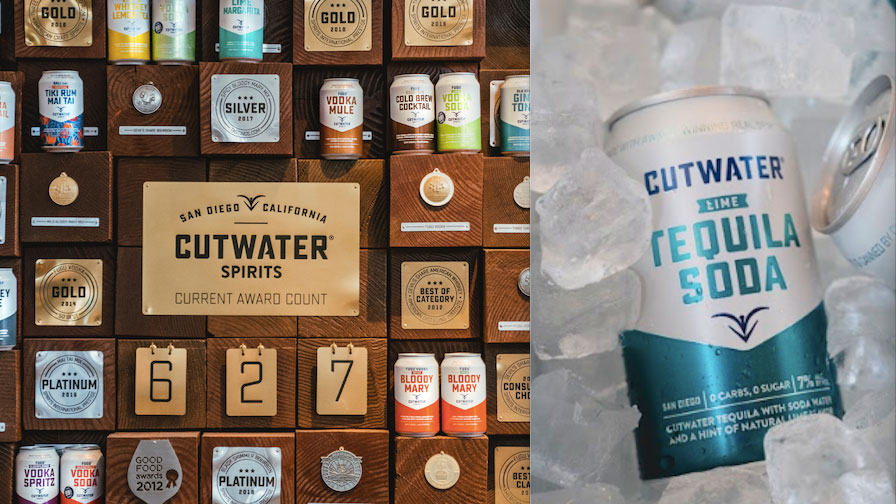 Tequila Soda is the third Tequila-based offering in Cutwater's ready-to-enjoy portfolio, preceded by Margarita and Paloma. Agave-based spirits are an increasingly important focus for Cutwater. In late 2019, the distillery introduced its first bottled premium tequila: Cutwater Rayador Blanco, made from 100% Blue Agave. That release was followed by Rayador Reposado which is aged for 3-months in Cutwater whiskey barrels. By adding the distinctly spirit-forward Tequila Soda to its national can lineup, Cutwater solidifies its commitment to offering consumers a broad range of convenient cocktails with unparalleled flavor and premium spirit quality.
"In order for Cutwater to produce an authentic tequila, we formed a partnership with a family distillery in Jalisco,"explains Master Distiller and Co-Founder, Yuseff Cherney. "The family has been making tequila in the region for nearly 100 years, and they've embraced us as if we were part of their own; allowing our team to oversee and customize every step of the process. They hand-select the finest agave, reestablished oven cooking at the facility, built a custom designed proprietary still used solely to make our tequilas, and use our whiskey barrels from San Diego for aging." The result is traditional, agave-forward tequilas made according to Cutwater's exacting standards.
Hitting retailers beginning in March, Cutwater's Tequila Soda is the 18th addition to its line of canned cocktail classics made with the distillery's award-winning premium spirits. In addition to underscoring Cutwater's overall focus on the Tequila category, Tequila Soda is also an extension of Cutwater's "Spirits & Soda" line, which features three Vodka Soda cocktail variations (Grapefruit, Cucumber, and Lime). Each can of Vodka Soda is 5% ABV, 99 calories, zero-carbs, and sugar-free.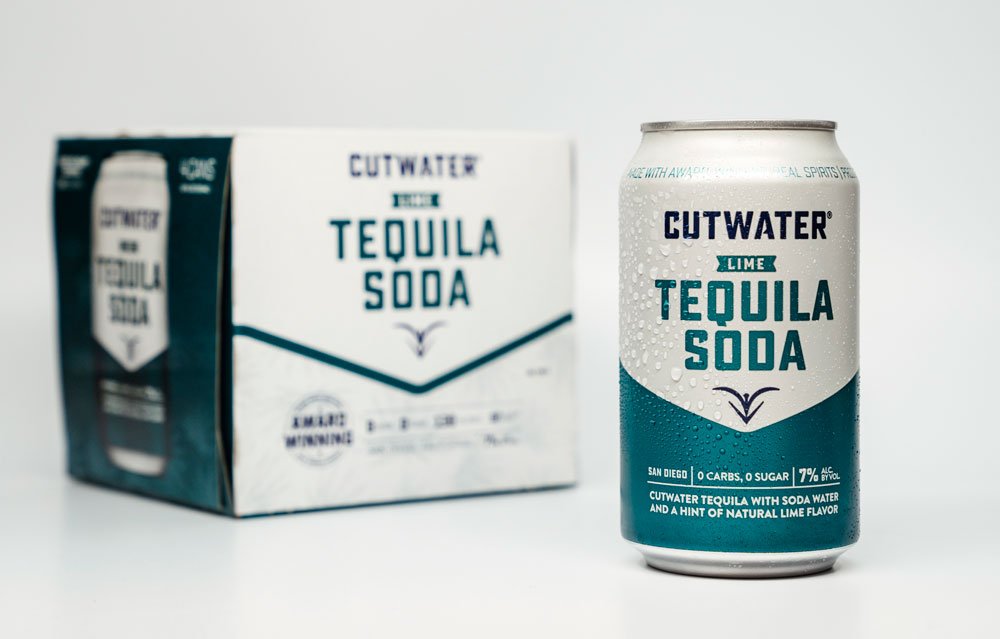 At 7% ABV per can, Tequila Soda is 130 calories and features no sugar and zero carbs. Tequila Soda is now available nationwide with an SRP of $9.99 per 4-pack and can be purchased wherever Cutwater Spirits are sold.