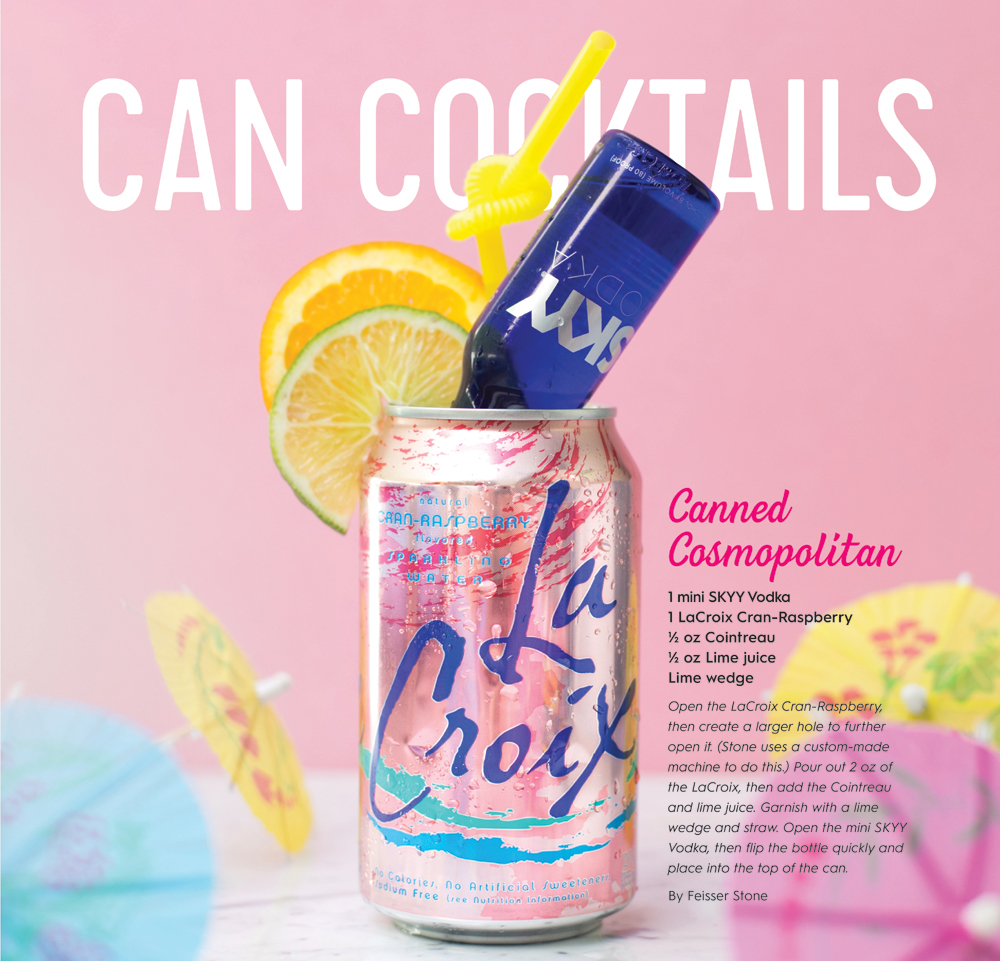 Be it at a beachside bar, seaside resort, or bustling, buzzed-about brunch spot downtown, you've probably sipped or seen a Michelada—the spicy, Bloody Mary-esque cocktail consisting of light Mexican lager beer, clamato juice, assorted sauces and seasonings, and a fresh squeeze of lime. Served traditionally in a tall glass rimmed with spices, the Michelada—believed to have first been created over one hundred years ago during the Mexican Revolution by army general Don Augusto Michel as a refresher for his parched troops—has found more recent acclaim in being built and served directly in the can, rimmed with chili powder or kosher salt, and garnished with everything from wedged lime to snaking, multihued peppers.
In fact, during a recent trip to Tampa, Florida, I couldn't help but count these "dressed" Micheladas at every turn: a tray of beautifully-bedecked, lime-adorned ones brought out to accompany brunch here; market-goers toting around expertly garnished cans of Tajín-rimmed Modelo Especial or Tecate there. The drinks served as a portable midday thirst quencher for some and a morning-after hangover cure for others. By far one of the most recognizable can cocktails to date, the Michelada, however, is not alone in its portable, and palatable, popularity.
Whether you call it a "can cocktail," "built-in-can" mixed drink, or "dressed can," this trend is neither new nor is it limited to beer. Nowadays, skilled mixologists can take a can of anything—be it beer, cider, sparkling wine, carbonated water, or even a soft drink—and through the addition of spirits, syrups, and juices alike, fashion a cutting-edge cocktail within minutes that utilizes the can as its primary serving vessel complete with garnishes fit for a king/queen (and Instagram).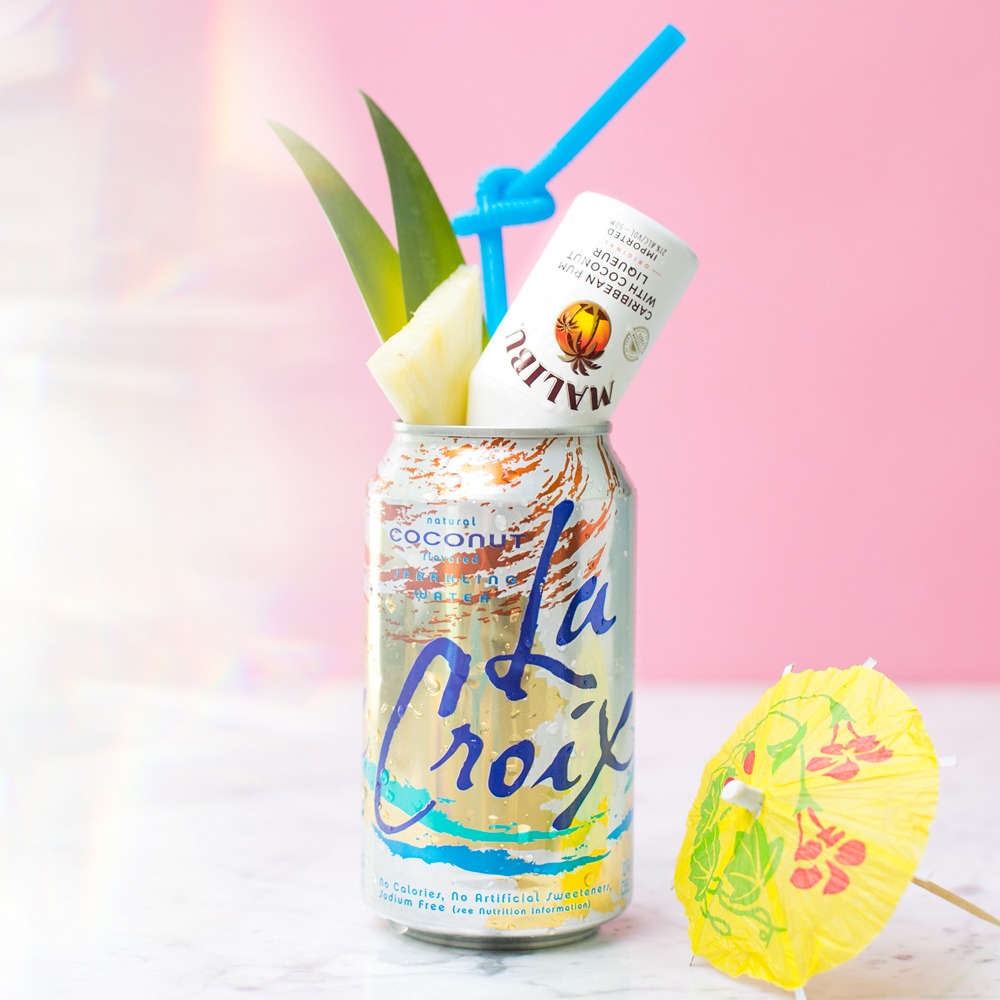 Having found favor over the past few years in venues everywhere from New York to San Francisco, this understated, unfussy template for cocktail creation meets the needs of both the proprietor and consumer alike, providing a medium that is time-conserving and cost-efficient for the former, while promoting mobility and imparting consistency for the latter.
To understand how this works, one need only to consider the vessel: a lightweight aluminum can. Gone are the days of sitting at a bar top with a slippery glass and sodden beverage mat. Built-in-can cocktails remove the necessity for a bar tether, allowing the proprietor to maintain ever-valuable available bar space while allowing the consumer to move about freely. Additionally, the high thermal conductivity of aluminum keeps beverages colder for longer, resulting in a more enjoyable drinking experience from first sip to last.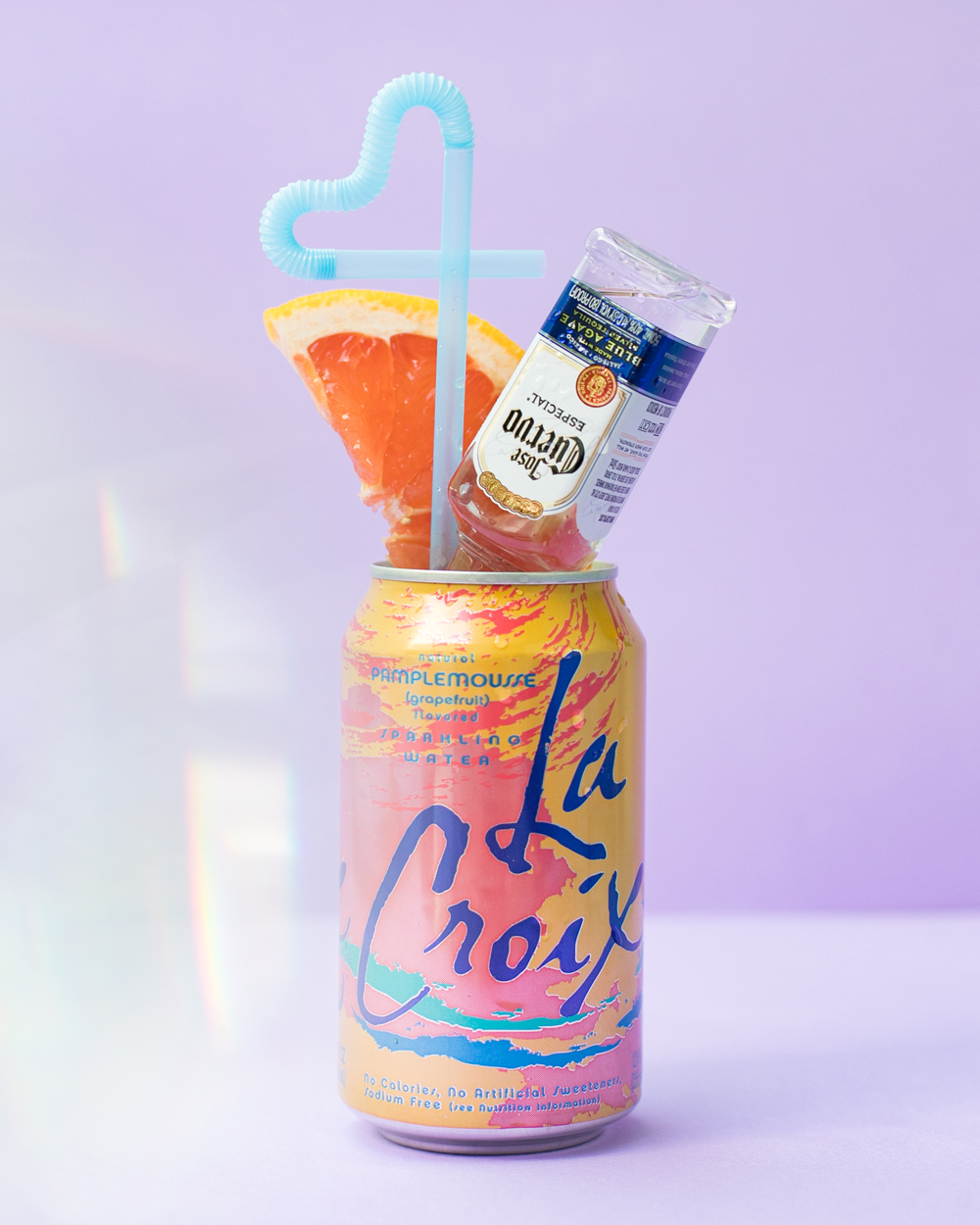 This is particularly attractive for venues catering to music events and social festivals, as well as in cities, regions, and municipalities where open containers are explicitly permitted, such as Sonoma, California; Savannah, Georgia; Las Vegas, Nevada; and the like. In cities such as New Orleans, Louisiana, where a single weekend-long festival can see over 750,000 attendees and result in the disposal of over one million plastic cups, recyclable, in-can cocktails can help mitigate urban impact by helping to eliminate plastic waste and trash while further promoting a clean, environmentally kind future for these libation-friendly locales.
This trend of can cocktails is likewise apposite to the growing popularity of "leisure lounges" and "interactive" gastrobars—those venues that combine social drinkeries with recreational sports and gaming such as shuffleboard, bocce, bowling, arcade, and so forth. Because non-recyclable waste is reduced, built-in-can cocktails are ideal as well for coastal communities—of which thirty-three states of our nation possess.
In addition, can cocktails are a perfect, lifeguard-approved fit for pools and resorts alike. "Over the past year [can cocktails] have become very popular at rooftop or poolside bars, since they are a much safer alternative to glassware," says Feisser Stone, Founder & Creative Director of full-service bar consulting company Barlingual.
Stone—whose bar credits include SoHo icon Café Habana, 1933 Group at Oldfield's Liquor Room, Hinoki & the Bird, and the Ace Hotel Los Angeles Rooftop—knows firsthand what makes the addition of in-can cocktails to a bar program so advantageous. As the acting bar consultant for Mosaic Hotel Group
in Beverly Hills—where a number of his inventive, eye-catching can cocktails (see recipes) are showcased—Stone suggests that utilizing the cans as both the preparation and serving vessel eliminates unnecessary cleaning. "At one bar I worked for," notes Stone, "we had an employee whose sole job was to clean the glassware. With these cocktails, you can save time and water by not washing glasses constantly and instead recycle [the cans] when patrons are finished."
When asked about the additional benefits of implementing can cocktails into a bar program, Stone highlighted the importance of consistency. "With
the Piña Colada I created for the Mosaic Hotel, you know exactly how much of each ingredient to use because you are using the entire [sparkling water] and the whole mini bottle of alcohol," says Stone. "The Piña Colada is one whole
La Croix Coconut, one mini bottle of Bacardi Pineapple, and a splash of lime juice. Sometimes when you order a drink, you might not be certain how much alcohol is in it, but with these, my guests know exactly what they are being served."
While cocktail consistency is one way to assure quality and overall consumer experience, eliminating the need for glassware has an additional, less-cited return for the proprietor: the elimination of the prospect of theft. An unfortunate element of the hospitality industry, the occurrence is all too common. "Sometimes guests like to steal the vessel their drink is served in, if it is fun and different," says Stone. "At one bar, we served Old Fashioneds in a unique glass. Our guests continuously stole them, and we constantly had to buy new ones. With canned cocktails, you never have to worry about someone 'stealing' it."
Ultimately, one of the simplest and most honest advantages of in-can cocktails is that it allows room for experimentation by expanding a venue's bar menu options without the proprietor having to bring in too many new elements. The in-can cocktail can elevate a local craft beer, enhance a sweet cider, perk up a simple can of carbonated flavored water, or punch up an effervescent, sparkling wine. It can serve as both a high profit margin program addition for an establishment, and an exciting, beautifully garnished gateway beverage for the consumer.
"[We see so many] people ordering canned cocktails," concludes Stone. "They're enjoying the trend. Millennials especially are fans, as they make for a great Instagram opportunity. I did not change [cocktails like] the Paloma; at the end of the day, it's the same cocktail, but with a different delivery. It is a playful way of serving a classic drink."
And are these not the greatest qualities for any crafted beverage to have—to be playful, beautiful, celebratory, movable and freeing, encouraging of interaction, and conducive to conversation? In an industry where we are constantly searching for the newest innovation and keeping our eyes turned towards the latest trend, can thinking outside of the box be as simple as thinking inside of the can?
---
Tanya Lawrence is a graduate of George Washington University in Washington, D.C. A former territory manager at Big Top Brewing in Sarasota, Florida, she moderates the Instagram page babels_cameron dedicated to craft beer and craft beer tourism throughout the US. She lives in Cleveland, Ohio and enjoys bird-watching and cheeseboards.
Interested in more content like this? Click here for a free subscription to our monthly magazine.