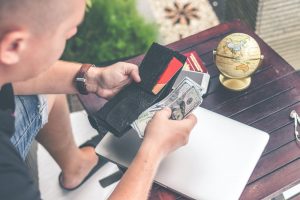 Bar Business Magazine recently had the chance to interview World Business Lenders (WBL) about lending opportunities for bars and restaurants struggling due to the COVID-19 pandemic.
WBL is a direct lender specializing in providing real-estate secured business loans and access to capital to support the growth and development of under-served small-to-medium sized businesses that lack access to traditional funding.
Below is our Q&A with the company covering when bars and restaurants should consider applying for financial help, and what types of loans and financing WBL specifically offers to bars and restaurants.
Bar Business Magazine (BBM): Tell us about World Business Lenders and what you offer for small businesses like bars and restaurants.
WBL: World Business Lenders (commonly referred to as WBL) provides general purpose short-term real estate collateralized commercial loans to a broad customer base comprised of small and medium sized businesses throughout the country. The number of bars and restaurants to which we make capital available has increased significantly since the onset of the Coronavirus pandemic given the devastating impact it has had on their cash flow and revenue.
BBM: What are some of the signs or reasons a bar/restaurant should consider a loan? 
WBL: In this current environment, capital is extremely important for the survival of small businesses, as it provides options in navigating through the uncertainty.  As everyone is aware, restaurants and bars have been especially hard hit, with revenues dropping dramatically, doors remaining shut, and expenses needing to be paid. However, most financial institutions won't make financing available under these circumstances.
The primary reasons a restaurant or bar would need financing at this time are to buy inventory and to help pay the rent and the salaries of its employees. Also, directly related to the pandemic, bars and restaurants need to finance the construction of outdoor spaces for patrons to eat and drink, as well as the reconfiguration of indoor dining areas.
BBM: Are there specific situations caused by COVID-19 that should make a bar/restaurant consider a loan? 
WBL: In addition to those already enumerated, we are hearing that many restaurants and bars which applied for government funding either didn't get approved or received the funding but it wasn't enough to satisfy the overwhelming need.
BBM: Can you tell us more about the funding opportunities you're offering bars/restaurants to help them with cash flow problems and other COVID-19-related issues? 
WBL: In addition to WBL's other product offerings, in response to the pandemic, WBL designed a loan program intended to give struggling businesses the capital necessary to weather the economic storm. Under WBL's COVID-19 Relief Loan Program, there is a no-payment period; an interest-only period; and, then, a pay-back recovery period.
BBM: Do bars/restaurants need certain paper work or do they need to meet certain requirements to qualify for a loan? 
WBL: The business needs to complete a simple one page commercial loan application and provide 6 months' of business bank statements. Then, a WBL representative will promptly contact the business to discuss its financing needs.
BBM: How can bars/restaurants get in touch with World Business Lenders if they're interested in learning more?
WBL: To learn more about WBL's financing solutions, please call us at 212-220-0175, or email us at [email protected]. We look forward to hearing from you.