The holiday season is in full swing and even though dining rooms look different this year, foodies across the country are still looking for festive experiences from their favorite eateries. With this desire at an all-time high, operators have the opportunity to reimagine their holiday offerings to not only connect with these guests in a meaningful way, but also continue driving much-needed revenue during the holiday season.
1. Curate Unmatched Virtual Offerings
While the pandemic has made traditional office parties and large family gatherings impossible this year, one of the easiest ways to engage with guests is to bring the festivities online by crafting hands-on virtual events. These can be offered to companies, families, or groups of friends in place of a traditional party or promoted as a ticketed event.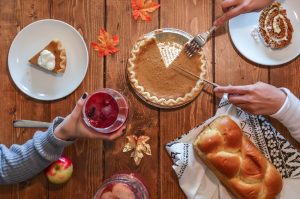 These events could include offering a Zoom cooking class where an executive chef recreates a signature dish from the menu, or a virtual cocktail class with to-go cocktail kits that provide everything guests need to mix up cocktails in their own homes. Events like these can be promoted across social channels ahead of time to drive revenue directly. They also provide the opportunity to create repeat guests if operators offer an exclusive promo or discount for a future visit or direct online order to those who attended.
2. Bring Your Brand Home
The holiday season and ensuing cold-weather months are hallmark delivery and takeout opportunities. Given that 1 in 4 (23%) Americans have indicated that, for the remainder of 2020, they will only order food for delivery or pick-up, operators should take advantage of this time to create memorable in-home experiences and offerings.
This can be as simple as offering a full dining experience that can be delivered right to a customer's door. Instead of an a la carte takeout menu, operators can offer curated, multicourse menus featuring their most popular – and profitable – dishes. To make it even more memorable, they can also incorporate seasonally themed packaging or include a branded card with a QR code linking to a playlist that brings the ambiance of the restaurant straight into guests' homes.
3. Utilize Data to Deliver Exceptional Experiences
While engaging virtual offerings and ambiance are important, operators should also be sure they're utilizing data to further elevate any experience. To do this, operators should incorporate data-driven technology solutions that not only help them collect data on their guests, but own and leverage it across the entire guest journey. The right systems allow operators to create seamless, tailored dining experiences that ultimately drive both guest loyalty and revenue.
Take a regular delivery patron, for example. When they place an online order directly through a restaurant's website, an operator can collect details on this guest's favorite items and store it via their technology platform's CRM. When that same guest places another order for delivery or dines on-premise, the operator can use this data to surprise them with a special holiday cocktail featuring their favorite liquor, or a complimentary festive appetizer. Collecting and leveraging data enables operators to create "surprise and delight" experiences that drive loyalty.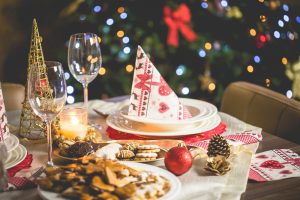 There's no doubt that the holiday season looks different for everyone this year and, while the large parties and festive events of years past may not be happening in-person, diners and guests are still looking for festive experiences. Operators should take note and use this opportunity to create experiences that not only allow them to connect with their guests and drive revenue, but also provide much-needed holiday cheer this year.
By Joel Montaniel is the CEO & Co-Founder of SevenRooms, where he leads business strategy. Prior to founding SevenRooms in 2011, Montaniel served as the Chief of Staff at LivePerson, leading strategic, operational and cultural initiatives. He started his career at Credit Suisse within the Real Estate, Finance & Securitization Group. He graduated with a B.A. (Hons) from Georgetown University.