Spiritless, a maker of beautifully distilled non-alcoholic spirits based in Austin, TX, is thrilled to announce the launch of a new line of pour-over, non-alcoholic canned cocktails, starting with a Spiritless Whiskey Sour and Spiritless Old Fashioned. The cans are available now available for purchase at this link. This launch is the fourth product release from the Spiritless team, following Kentucky 74, Horse's Kick Ginger Syrup, and Jalisco 55, a distilled, non-alcoholic spirit crafted for your favorite tequila cocktails which also made its debut this month.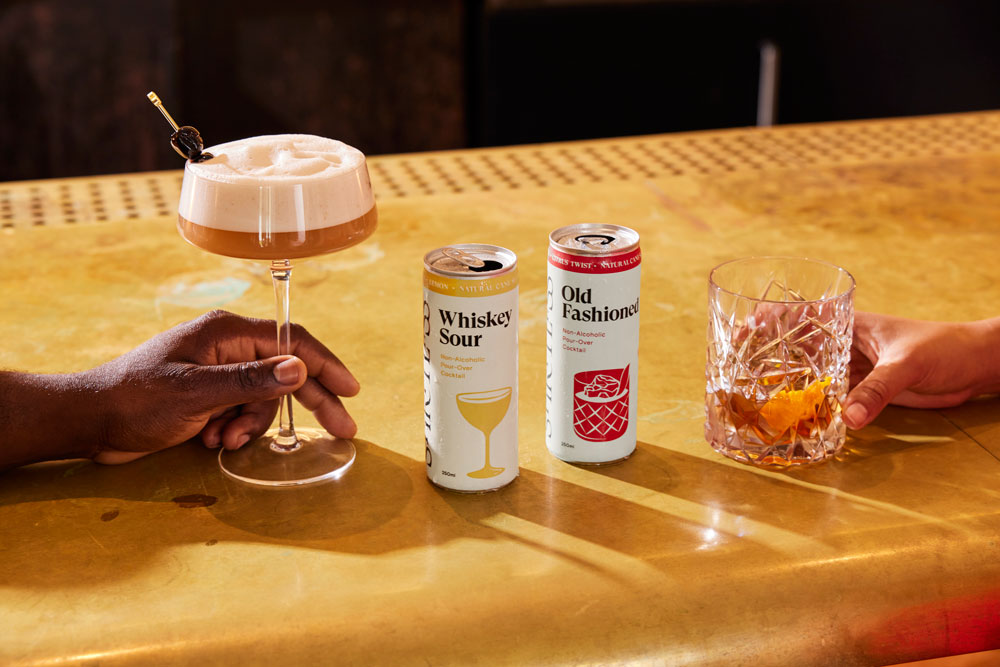 With Kentucky 74 as the base ingredient, both pour-over cocktails are designed to offer a spirit-forward experience. In addition to the familiar notes of caramel, vanilla, and oak from the Kentucky 74, each cocktail features a perfectly balanced flavor profile reminiscent of the classic drinks.
The Spiritless Whiskey Sour and Old Fashioned—coming in at just 35 & 45 calories per can respectively—are available in 250mL cans, enough to make two lowball sippers, enjoy a double, or share with a friend or partner. With the ease and accessibility of a pre-mixed craft cocktail in a can, consumers can pack and enjoy on-the-go, or simply pour over ice into a glass at home. They will be available for purchase in store as a pack of four for $15.99, or a twelve pack online for $47.99.
Fans of the classic cocktails will appreciate the Spiritless Whiskey Sour's hint of lemon for tartness and all-natural cane sugar for sweetness, which can be enjoyed as-is, on the rocks, or by adding a splash of their favorite Cabernet or Merlot to create a low-ABV version of a New York Sour. For an herbal twist, muddle a few mint leaves in the bottom of the glass to add a bright, refreshing quality.
Similarly, the Spiritless Old Fashioned also provides an N/A classic cocktail experience utilizing Kentucky 74 as its primary ingredient alongside a unique blend of spices such as chai, clove, and cinnamon for the deep and complex taste that a classic Old Fashioned is known for.
Spiritless was founded in 2019 by Lauren Chitwood, Abbey Ferguson, and Lexie Larsen after noticing a gap in the beverage market for cocktail lovers who want to enjoy a night out (or in) with less alcohol. Spiritless made its debut to the market in 2020 with Kentucky 74, a beautifully distilled non-alcoholic spirit crafted to complement bourbon cocktails, and has introduced several new products in 2022, including a non-alcoholic agave spirit for tequila cocktails, Jalisco 55, in addition to pour-over, non-alcoholic canned cocktails that use Kentucky 74 and Jalisco 55 as their bases. The team is passionate about scaling their business to provide a comprehensive line of high-quality Spiritless solutions to the beverage world and looks forward to the day that any consumer can walk into any bar, choose a cocktail, and #orderitspiritless.