Slow & Low, a pioneer in the spirits world that is best known for reviving the Rock & Rye category, will expand its award-winning ready-to-drink (RTD) offerings with two new sessionable cocktails: Whiskey Sunshine and Whiskey Buck.
Whiskey Sunshine is a fresh take on the Rye Whiskey Collins and packed with real lemon juice and notes of yuzu, orange, and grapefruit. Expect the feeling of a radiant sunshine sensation on your palate post sip.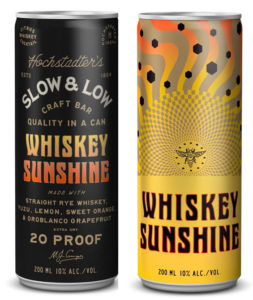 Whiskey Buck is often referred to as a "mule," and this cocktail packs a punch that consists of ginger spice, fresh lemon, rye whiskey, and ginger beer.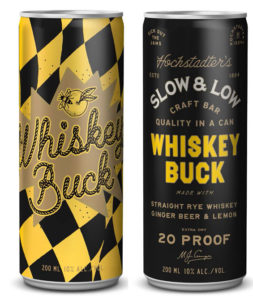 These latest Slow & Low expressions are a natural evolution for the brand following the successful modernization of the category through the launch of Rock & Rye.
Whiskey Sunshine and Whiskey Buck are bartender created by Chad Solomon, Director of Innovation, and Christy Pope, Senior Brand Manager, who together have more than 40 years of industry experience.
Priding themselves on both convenience and quality, the Slow & Low RTDs are just that. Simply chill, open, and enjoy a cocktail that is "craft bar quality in a can."
Available for purchase as of 9/1/22, the RTDs are packaged in 200ml cans with a 10% ABV (20 Proof). The cans retail in 4-packs at a SRP of $19.99.