Tequila Gran Sociedad, a craft spirit founded by a team of Mexican artists and creative entrepreneurs in 2021, is excited to announce the United States launch of its Tequila Gran Sociedad Joven (40% ABV; SRP $189) in select markets around the country this summer. The brand seeks to remind the world of tequila's true ancestral roots by both preserving traditional production methods and celebrating and supporting the artistic communities found throughout Mexican culture.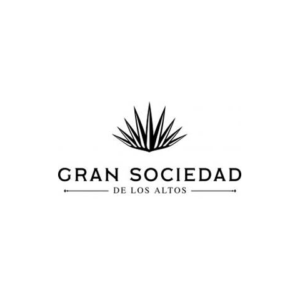 In the spirit of embodying the notion of a "grand society," Gran Sociedad was conceived by a collective of Mexican artists, designers, and entrepreneurs, who together collaborated on the design, values, and agave sourcing to bring Tequila Gran Sociedad to life. The group has been instrumental in helping infuse the country's authentic voice and aesthetic into the project.
For the spirit itself, the team enlisted Master Distiller Yadira Hernández to realize the dream of producing a tequila that pays homage to the spirit's and its homeland's rich heritage.
Gran Sociedad is produced in the fields of Los Altos de Jalisco, a privileged land where the best tequilas are created, using only 8 year-old agaves – a rarity for an industry impacted by the over-harvesting young agave plants to satisfy global demand. The team pays meticulous attention to constantly monitoring its "mother plants," important matriarchal agaves from which the lineage of future plants will be grown and harvested down the line. In addition, a special emphasis is placed on conveying the terroir of Jalisco and showcasing the effort put into the production process, which is why every batch is numbered and dated.
Hernández's passion in the field has fueled a career that has seen her ascend to a star in the craft tequila industry in just six years. And with Gran Sociedad, Hernández also leads a new generation of female tequila distillers with a team that is over 60% female. Hernández and her team use ancient techniques and tools in the manual production of Gran Sociedad, forgoing modern tools like diffusers and other new techniques that adulterate the final product. For example, a Tahona stone is used to crush the agaves, while ancient masonry ovens and alembics with a copper soul are used in the cooking process.
Fermentation takes place in stainless steel vats, where most of the aromatics and flavors of the tequila are generated from the agave's more than 300 chemical components. The new-make spirit is rested in medium toasted American oak barrels, after which Hernández perfects a blend that marries 70% Blanco tequila and 30% Añejo tequila (with an average of one-year of aging) to create a complex finished product. Beyond the bright citrus notes from the younger liquid, the Tequila Gran Sociedad Joven provides vibrant notes of cocoa, coffee, caramel, vanilla and honey found throughout the body and finish.
Gran Sociedad is designed as a sipping tequila. The team collaborated with sommeliers to develop an ideal ritual for a proper tasting of the spirit that employs two different vessels—a black clay cup and a crystal cordial glass—that enhances the sensory experience and showcases a historic style of consumption in Mexican culture.
Gran Sociedad's name is intended to evoke a philosophy about bringing people together to share life's moments—big and small—to make life more meaningful. Furthermore, the founders of Gran Sociedad also seek to evoke how Mexico's 32 distinctive cultures come together to create one richly textured country.