The Campari Mexican portfolio features a variety of spirits, including Ancho Reyes® Original liqueur, Montelobos Mezcal, and Espolòn tequila. We've compiled a collection of Mexican-inspired cocktail recipes below featuring these flavorful spirits.
Ancho Old Fashioned
Ingredients: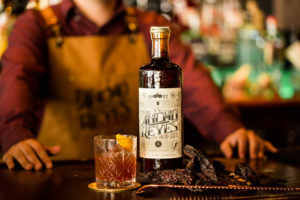 1 Part Ancho Reyes® Original
1 Part Wild Turkey® 101 Bourbon Whiskey
1/4 Part rich simple syrup
2 Dashes Angostura® Bitters
2 Dashes orange bitters
Directions:
Put all ingredients into a mixing glass with ice, stir to chill and until proper dilution is achieved. Pour into a rocks glass over a large ice cube and garnish with an orange twist.
Verde Chelada
Ingredients: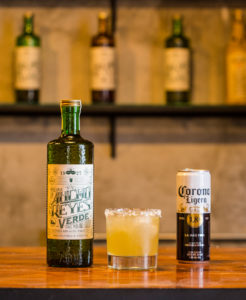 1 part Ancho Reyes® Verde
Light Mexican beer
Juice from ½ lime
1-2 parts Bloody Mary mix Salt for rim
Directions:
Put all ingredients except beer into a pint glass with its rim salted. Top with beer. Garnish with lime wedge.
Celery Leaf Sour 
Ingredients: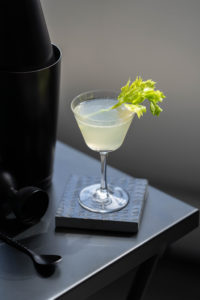 2 oz Espolòn blanco
.75 oz green tea infused simple syrup
1 oz lemon juice
celery leaves
pinch  of salt
Directions:
Build drink in tin and add celery leaves. Add ice and shake. Strain into a coupe glass.
Oaxacan Negroni 
Ingredients:
1 Part Montelobos Mezcal Espadín
1 Part Cinzano 1757 Vermouth di Torino Rosso
1 Part Campari
Directions:
Stir contents over plenty of ice. Strain into a rocks glass over a large cube. Garnish with an orange peel.
Frozen Strawberry Watermelon Slushy
Ingredients: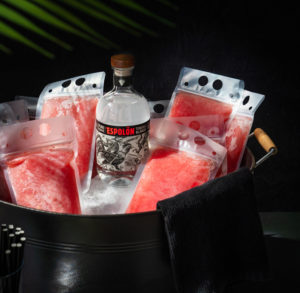 1.5 oz  Espolòn  blanco
.5 oz Grand Marnier
.75  oz  lime  juice
.75  oz strawberry  simple syrup
​2 cups chopped watermelon
1/8 t. salt
Directions:
Combine all ingredients in a blender with 1.5 cups of ice. Blend until smooth. Served in a  drink pouch!