#1 super-premium coffee liquor, Mr Black, announces the launch of their Mezcal Cask Coffee Liqueur, a limited-edition collaboration with the iconic Ilegal Mezcal. There's no doubt that magic happens when coffee meets mezcal and it takes only one sip of Mr Black Mezcal Cask Coffee Liqueur to dispel any doubters.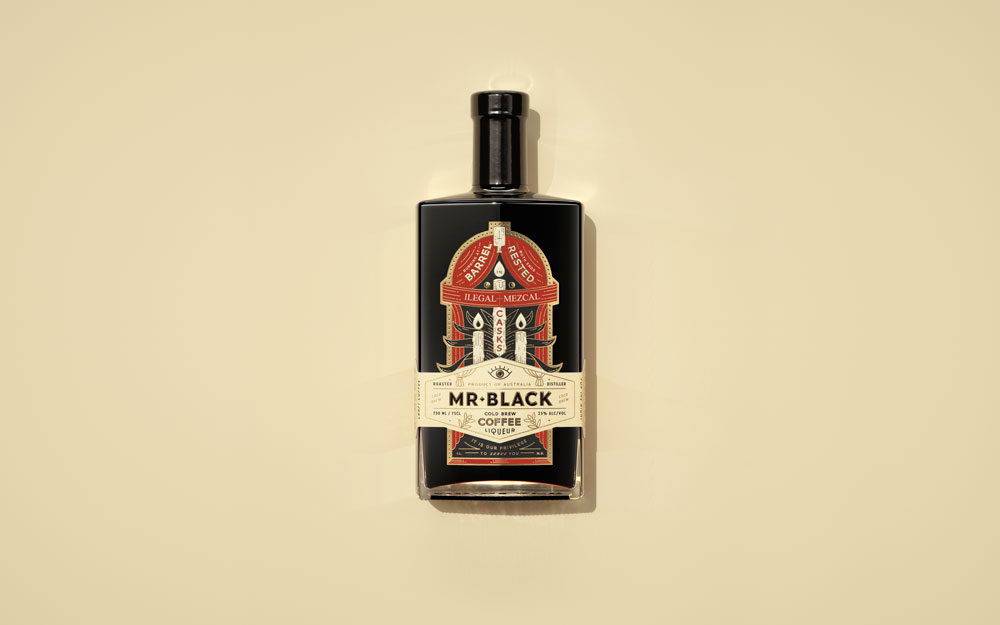 To bring this sophisticated blend of the world's best coffee liquor and award-winning mezcal to life, the spirit was rested for three months in Ilegal Mezcal's American Oak barrels, imported to Australia from Oaxaca, Mexico. After aging, the Mr Black team fortified
the liquor with fresh joven mezcal to bring aromatic agave notes to the final blend.
"This is one of the most delicious editions we've ever made," says Tom Baker, Mr Black Founder. "The blend is rich, yet balanced like Mr Black, but finishes with toasted agave flavors and a hint of smoke. We produced thirty barrels of this label and I'm glad
— every sip will leave you wanting more."
Baker became hooked by the power of pairing coffee and mezcal in 2019 while selling Mr Black in New York City with Steve Myers, an early employee of Ilegal Mezcal. Baker recalls, "Pre-pandemic, there was an iconic tequila bar in the Nolita called Ghost Donkey, and
their house shot was a 50/50 blend of joven mezcal and Mr Black. It wasn't the first time I tried Mr Black and mezcal, but it's certainly where I consumed the most over the years. While Ghost Donkey was an unfortunate victim of the pandemic, those nights live
on in this Limited Edition."
"This is an exciting collaboration between two brands that were bound to cross paths," says Gilbert Marquez, Global Brand Ambassador for Ilegal Mezcal. "The liquid is a beautiful balance of roasted coffee and sweet agave, reminiscent of Oaxacan Café de Olla spiked
with mezcal."
The blend boasts bold tasting notes of specialty coffee and rich, toasted notes of 100% espadín mezcal. The hints of smoke and nutmeg just sing with Mr Black and the end result is an extraordinarily decadent blend of Arabica coffee and cooked agave, paying homage
to Mexico's ancestral spirit, while maintaining Mr Black's characteristic balance and refinement. Best enjoyed over ice, this label is an extremely limited edition, with a total run of 15,600 bottles. With an SRP of $59.99, those able to secure a bottle of Mezcal Cask Coffee Liqueur will get to sip on something totally unique — a one of a kind flavor made from artisan distillers a world apart.