Brockmans Gin, the super premium, new-style gin that is becoming a favorite of U.S. consumers and bartenders alike, has been awarded the ultimate prize – a Platinum Medal –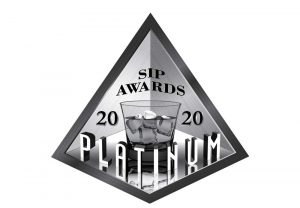 at this year's SIP Awards. Brockmans, available in more than 50 countries, has seen tremendous growth around the world and continues to build impressive momentum throughout the U.S.
The SIP Awards is the only international spirits competition that levels the playing field for established brands and newcomers alike by enlisting consumers as judges. SIP's unique platform creates a fair competition by strategically choosing consumers from all demographics to cut to the core of public opinion.
"It is the ultimate honor for Brockmans Gin to receive a Platinum rating from the SIP Awards and our most important audience – consumers," said Guy Lawrence, Managing Director of Brockmans Gin. "The SIP Awards recognizes the importance of consumer opinion by providing one of the most reliable measures of beverage quality ratings in the world and delivering their opinions, thoughts, and voices to the general public. Consumers have spoken and they prefer Brockmans Gin."
Brockmans' signature taste is created with a blend of botanicals including blackberries, blueberries, coriander, bittersweet orange peel and juniper berries. The resulting gin is intensely smooth offering an exquisitely complex taste experience. Multi-layered sensual notes lend a hallmark versatility – the perfect complement to a wide range of classic and innovative cocktails.
Brockmans Gin has been awarded 20 medals in a variety of prestigious international taste competitions throughout the world. It is available in 750ml at a suggested price of $34.99.