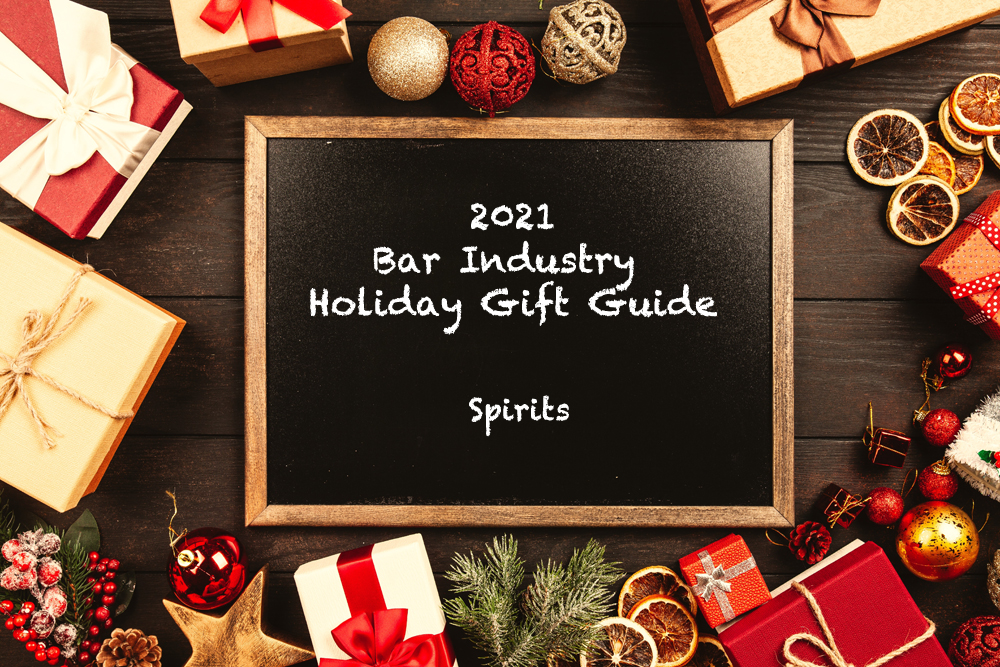 We've collected premium, limited edition, and gift set offerings of a variety of spirits perfect for that bartender, bar owner, or bar staffer in your life.
Heaven's Door Trilogy Collection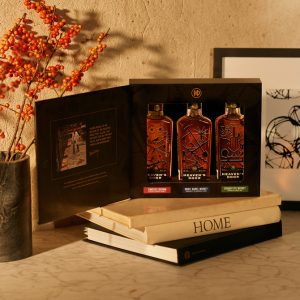 Heaven Door Whiskey's Trilogy Collection is the perfect gift for the whiskey-lover who
can't choose just one expression. The collection includes 200ml bottles of the brand's three core expressions (Straight Bourbon Whiskey, Double Barrel Whiskey, Straight Rye Whisky) packaged in a premium gift set. Perfect for no matter how your loved one likes
their whiskey – whether on straight, on the rocks or in a cocktail. $59.
Recuerdo Mezcal 5"KO Limited Edition Reposado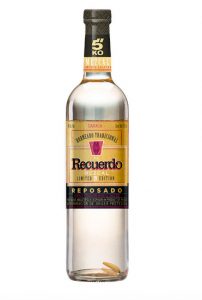 Recuerdo Mezcal's 5"KO Limited Edition Reposado is a homage to one of the most memorable nights in UFC history when on July 6th, 2019 MMA superstar and Recuerdo Mezcal partner Jorge "Gamebred" Masvidal clocked the fastest knockout in UFC history just five seconds into the fight. 5″KO Limited Edition Reposado is aged five months in new American Oak barrels and is finished in the bottle with five gusanos (Spanish for Agave worm), with only 5,000 total bottles being produced. Each bottle will be numbered. $69.
Burnside Black Barrel Strength Rye Whiskey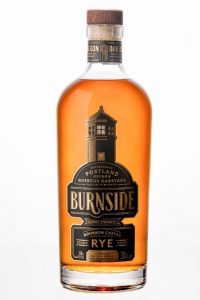 Portland craft distillery, Eastside Distilling, announces the national release of the Burnside Black Barrel Strength Rye Whiskey, a Bourbon Casked Double Barrel Rye. It is the newest, premium product in the Burnside Whiskeys® lineup, and recently won gold at the New York International Spirits Competition. Burnside Black was rested in select Oregon white oak (Quercus Garryana) barrels, but it is special because it was also Bourbon Cask-Matured, resulting in a very distinctive flavor profile. Notes of green grass, wildflower honey, toasted hazelnut, leather, and honey caramel with a mellow tannic finish makes the release a stunning representation of Burnside's meticulously blended whiskeys. The Burnside Black uses pure Mt. Hood, Oregon water for superior taste and quality. $69.
Papa's Pilar Rum Legacy Edition 2021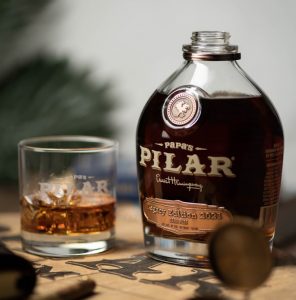 Papa's Pilar Rum, a range of ultra-premium solera-aged rums inspired by Ernest "Papa" Hemingway and his boat the "Pilar," just announced its inaugural, limited release: Papa's Pilar Rum Legacy Edition 2021 (43% ABV, 750ml). It's a blend of hand-selected rums up to 24 years old, with a distinctive double solera finishing featuring rye whiskey barrels and amontillado Sherry casks. $77.99.
Bladnoch Vinaya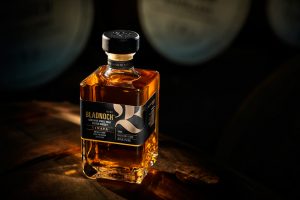 New from the oldest working Scotch distillery in the Scottish Lowlands, helmed by Master Distiller Nick Savage (formerly of The Macallan), Bladnoch Distillery introduces Bladnoch Vinaya. It is matured in a unique combination of 1st fill Bourbon and 1st fill Sherry casks for notes of fresh apple, sweet floral grass, and hints of chocolate. "Vinaya," a Sanskrit word meaning respect and gratitude, pays homage to the original founders of the distillery who paved the way, as Bladnoch looks forward to an exciting new era of production and innovation. $69.
Don Papa's 10 Year Old Rum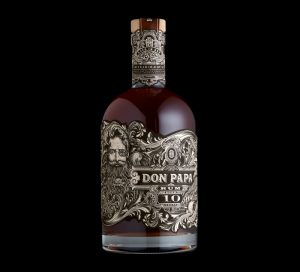 Don Papa 10-Year-Old Rum's limited-edition release showcases a deeper, darker version of the Don; the 10-Year-Old exhilarates with its rich and concentrated taste while staying true to Don Papa's sweet signature style. Aged in re-charred ex-bourbon barrels, the resulting rum is silky, intensely rich, and vanilla-forward, boasting flavors of dried, tropical fruits, cacao, and just a hint of oak. $64.99.
Ballotin Chocolate Whiskey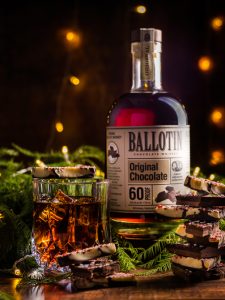 Inspired by a love of bourbon whiskey, a passion for chocolate, and an abiding dedication to bringing people together, Ballotin Chocolate Whiskey was founded in 2015 in Louisville, Kentucky with a single focus: To produce elegant and delicious sipping whiskeys designed for flavor-craving friends. Ballotin brings some of the subtler bourbon flavors that everyone loves—the chocolates, nuts, caramels, mints, and vanillas—into greater prominence and balance with the complementary flavors of traditional whiskeys. The result tastes like a whiskey expression of your favorite chocolate indulgences, and it's perfect for holiday gatherings. From $25.
Zero Proof Cocktail Kit with Damrak VirGin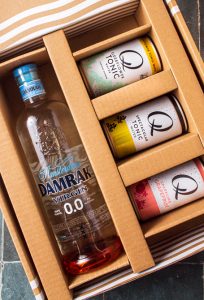 For the sober curious, wellness enthusiasts, designated drivers, and everyone else amongst us interested in an alcohol-free cocktail, gift this meet Zero Proof Cocktail Kit with Damrak VirGin. In the small and mighty distillery in the heart of Amsterdam, Damrak VirGin is distilled from 10 botanicals. Easy going and refreshing, the subtle citrus notes in this best (Amster)Dam non-alcoholic spirit are unmistakable. The limited-run Zero Proof Cocktail Kit with Damrak VirGin will include: 1 bottle of Damrak VirGin 700ml; 1 Q Tonic can; 1 Q Grapefruit Soda can; 1 Q Elderflower Soda can. $34.99.
2021 Special Releases Single Malt Scotch Whisky Collection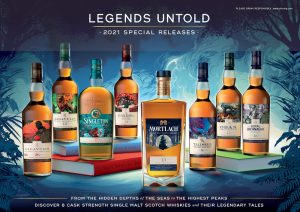 The 2021 edition of the annual Special Releases Single Malt Scotch Whisky Collection from Diageo has been released, and it's called Legends Untold. This year the collection transverses the world of whisky by reaching into the realms of augmented reality to share the untold stories of the distilleries in new and unique ways. This one-of-a-kind collection highlights the diversity of Diageo's most treasured reserves maturing in Scotland. This year's collection includes:  Mortlach 13 Year Old; Talisker 8 Year Old; Royal Lochnagar; Lagavulin 12 Year Old; and Lagavulin 26 Year Old, finished in first-fill Pedro Ximenez/Oloroso casks. $115-$2400, look to purchase them in mid-November.
Glenfiddich Grande Couronne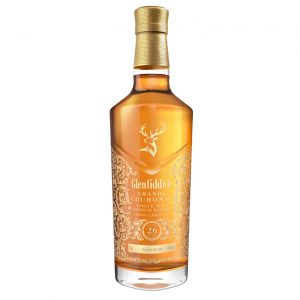 This new 26-year-old single malt is the crowning glory of Glenfiddich's Grand Series, whiskies that celebrate the merging of two worlds coming together—perfect for the holiday season. After maturing at the Glenfiddich Distillery, Grande Couronne has an extended finish in rare French Cognac casks. Grande Couronne is the epitome of opulence, uncorked at your most grand and meaningful celebrations. Its very name, meaning crown in French, is the promise of the excellence in each drop of this precious single malt. $579.99.
CÎROC POMEGRANATE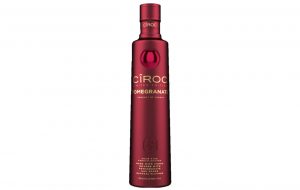 New limited edition CÎROC POMEGRANATE is crafted with vodka from fine French grapes that lends notes of berry. Infused with pomegranate and other natural flavors, Cîroc Pomegranate is perfect for celebrating the holiday season with family and friends. $39.99.
Johnnie Walker Blue Label Ghost and Rare Glenury Royal
Johnnie Walker Blue Label Ghost and Rare Glenury Royal is the third in a series of special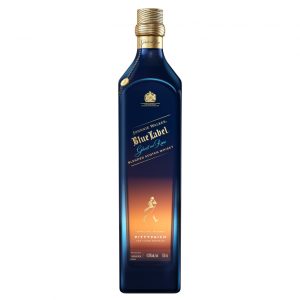 releases crafted using incredibly rare whiskies from the unparalleled Johnnie Walker reserves. At the heart of this limited-edition whisky lies the Highland single malt, Glenury Royal – a 'ghost' distillery that shut its doors in 1985 after a long and colorful history. Johnnie Walker Blue Label Ghost and Rare Glenury Royal is crafted by blending the highly sought-after "ghost" whiskies from Cambus and Pittyvaich, with five incredibly rare malts from Glen Elgin, Inchgower, Glenlossie, Cameronbridge and Glenkinchie. The result is a whisky with smooth, nutty layers of dark chocolate, waves of vanilla, heather honey and dried fruits and underlying notes of creamy toffee and butterscotch. $249.99.
Brockmans Gin Gift Pack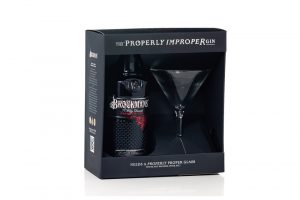 Brockmans Gin, the 'Properly Improper' super-premium, new style gin is bringing back its ultimate value-added gift pack in time for the fall and holiday gift-giving seasons. The 2021 super-premium pack includes a 750ml of Brockmans Gin, QR code directing consumers to delicious cocktail recipes and a stylish Martini Glass – perfect for enjoying delicious Brockmans Gin cocktails. $34.99.
Casamigos Anejo with Coasters Gift Set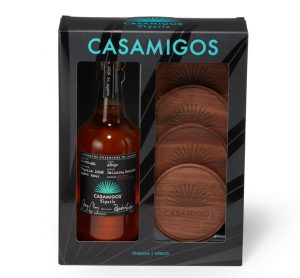 Created by friends George Clooney & Rande Gerber, Casamigos Reposado is made from 100% Blue Weber Agaves and aged for 14 months is the finest American Oak Barrels. This holiday, this award-winning tequila is being offered with authentic Casamigos branded coasters. $46.99.
The Dalmore 15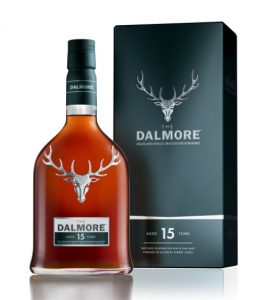 The Dalmore 15 is smooth, rich and well rounded; the epitome of The Dalmore house style.
The spirit is initially matured in American white oak ex-Bourbon casks, yielding soft vanilla and honey notes. It is then finished in multiple rare Sherry casks, including two available only to The Dalmore distillery. Each Sherry cask gifts the whisky with its own individual characteristics before they're all married back together. $138.00.