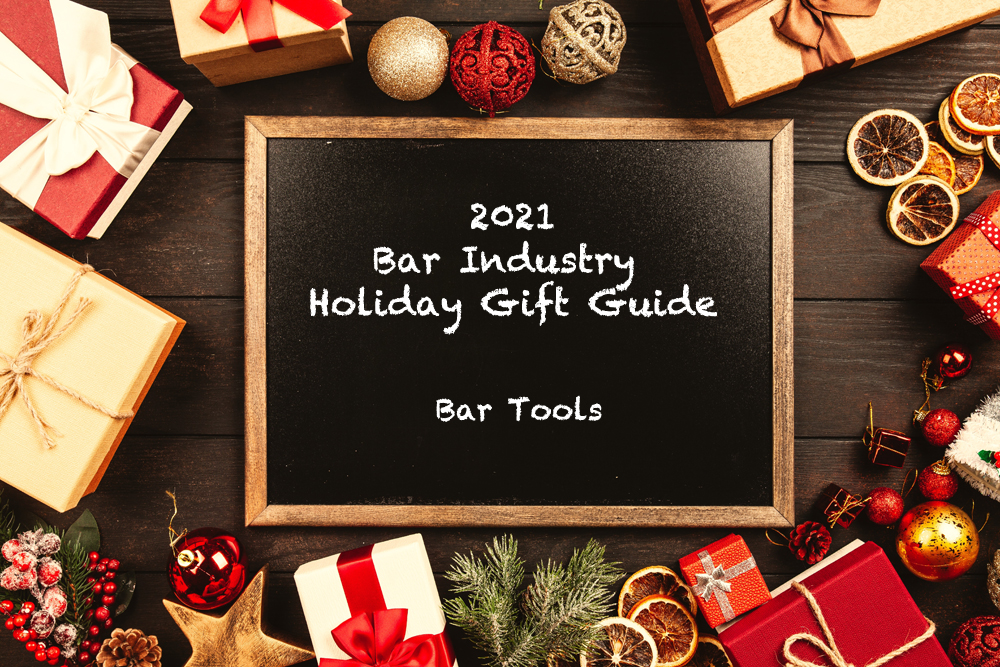 Every bartender can use some new tools of the trade, and we've lined up a gift-worthy selection below.
Absolut Elyx Boutique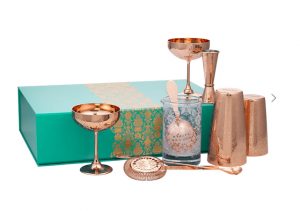 The
Absolut Elyx Boutique
is Absolut Elyx's exclusive shop, featuring an inspiring collection of signature copper drinking vessels, bar tools, and gifts that combine stylish design with industry-professional quality. Highlights for the holidays include: copper gnome vessels, cocktail balloon vessels, bar towel gift set, deluxe martini gift set (pictured), and more! Prices vary, martini gift set $279.
Barfly® Mixology Gear Festive Bar Tools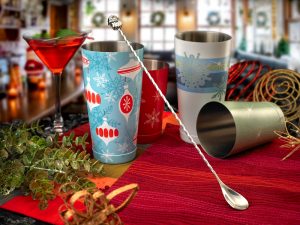 Barfly® Mixology Gear
's new collection features shakers in two festive styles to brighten up your holiday entertaining. Also available is a bar spoon topped with a whimsical Santa head. The shaker tins and solid-head spoon are crafted with the same high quality that Barfly tools are known for and designed for years of holiday entertaining. $44.95
Meltdown Ice Press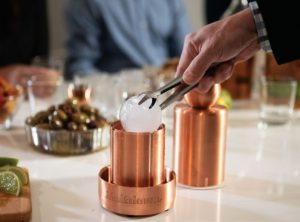 This quality bar tool creates perfectly shaped ice spheres for craft cocktails in just under one minute. Unlike other ice molds and presses,
Meltdown
's three models (Chubby, Copper Topper, and Mogul) are made from high-quality copper and/or aluminum that produce a perfect 2.5-inch ice ball for spirit drinks due to the conductivity and weight. Not to mention, it's customizable with an engraving option that makes this a truly one-of-a-kind gift. $895-$1495
Puffin Drink wear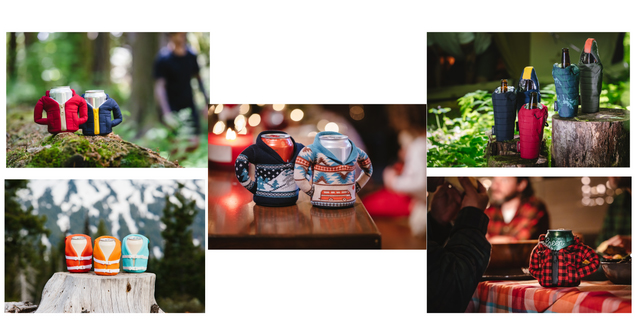 For a fun spin on the usual drink koozie, Puffin offers fabulous drink wear to keep your beverages cold. Puffin encourages you to dress up beverages and turn your favorite drink into your best buddy. Featuring charming designs, rugged vibes, and necessary functionality, Puffin works 20% better than a standard koozie and is guaranteed to make you smile. $12.95