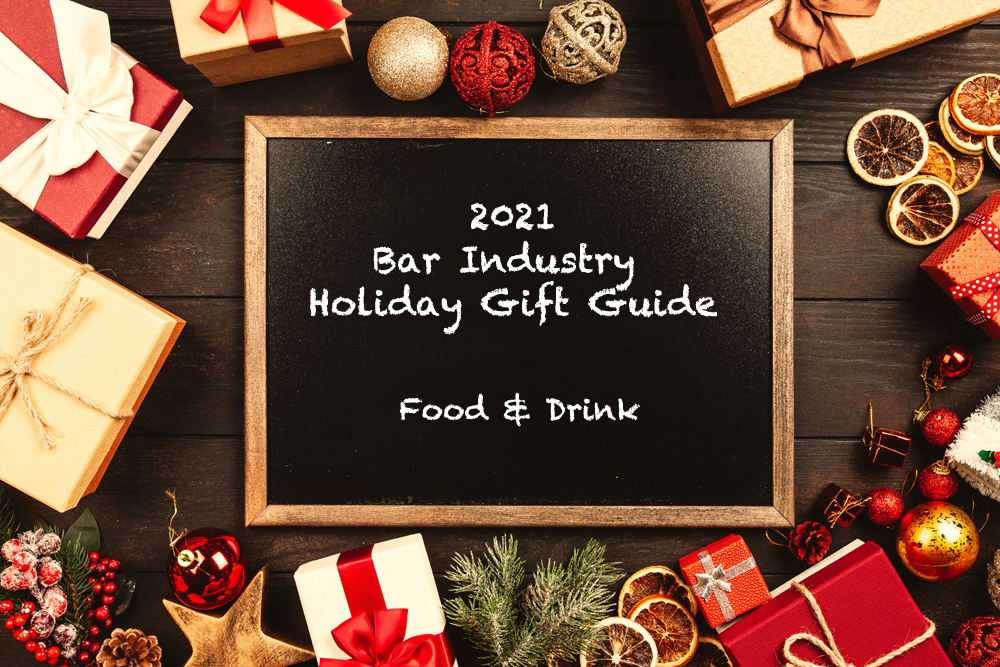 Have a bartender or bar manager on your holiday gift list who's a foodie? Look no further than this guide of food and drink items perfect for holiday gifting.
Knob Creek Bourbon Barrel Grilling Planks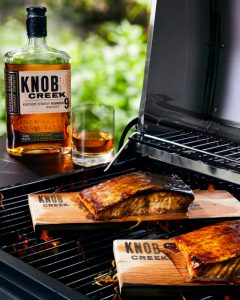 The Bourbon Barrel Grilling Planks from Knob Creek & The Boardsmith are perfect for the BBQ master, culinary enthusiast, and/or bourbon fan in your life! Each grilling plank is crafted from genuine barrel wood used to age Knob Creek Bourbon and brings the signature flavors of the bourbon into your favorite dishes. Use them to cook chicken, fish, veggies and more—and pair your meal perfectly with a glass of bourbon. $25/set of
2.
The GlenDronach 12-Year-Old Original and White Cheddar Pairing Experience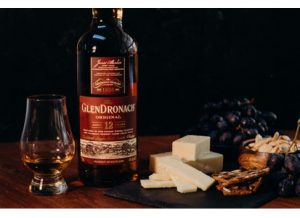 The GlenDronach Distillery, the historic Highland producer of Single Malt Scotch Whisky, and Point Reyes Farmstead Cheese Co., the California-based award-winning artisanal creamery, have formed a partnership to bring consumers a unique Scotch and cheese pairing experience for the holidays. The pairing features The GlenDronach Original Aged 12 Year and six ounces of Point Reyes' White Cheddar aged for one year. $105.
ChefWave Elado Ice Cream Maker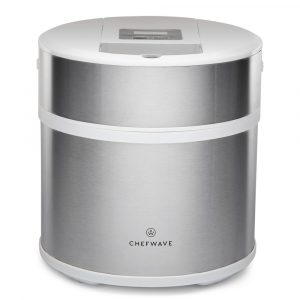 For the person in your life with a sweet tooth, the ChefWave Elado Ice Cream Maker is a two-quart capacity machine makes ice cream in just 20 minutes and offers an adjustable timer for custom results. Create fro-yo, sorbet, gelato, and ice cream. The double-insulated freeze bowl has an easy-to-use control panel with LED digital display, and an easy-lock lid prevents messes. $82.95
BruTrek OVRLNDR Travel Press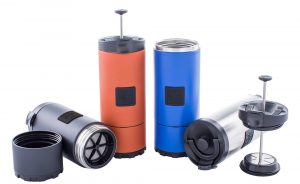 The OVRLNDR Travel Press features a removable base to ease cleanup after brewing coffee while traveling or on outdoor adventures. It features rugged stainless steel construction that will stand up to bumping around, double-wall insulation to keep coffee hot, a pour spout cover to help avoid spills, and the unique Bru-Stop press that halts the brewing process for a fresh-tasting cup from the first sip to the last. Brews 24 fluid ounces. $50.
Art Eatables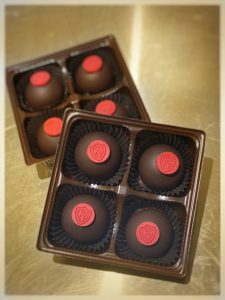 Art Eatables™ located in Louisville, Kentucky is known for it's Small-batch Bourbon Truffles™ and pairing chocolates to create bourbon experiences outside the bottle. Owner and Executive Bourbon Steward Kelly Ramsey started Art Eatables™ in 2011 and since then she has created Small-batch Bourbon & Whiskey Truffles™ and pairing experiences for brands like Ballotin Chocolate Whiskey, Maker's Mark, Woodford Reserve, Rabbit Hole, Wild Turkey, Four Roses, Angle's Envy, Old Forester, Michter's, and many others. If you've visited the Kentucky Bourbon Trail™ or Craft Trail,  you've probably enjoyed Art Eatables chocolates along the way. Gift a set of these to the chocolate aficionado on your list. $10.50-$42.00
12 Teas of Christmas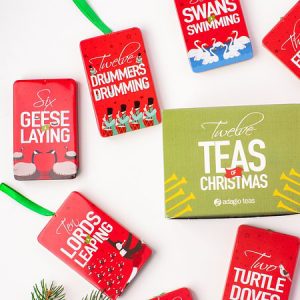 Adagio Teas has reimagined its 12 Teas of Christmas gift set. This specially curated collections features 12 blends of tea, one for each of the 12 Days of Christmas. When the box is opened, you're greeted by a festive, scenic design that can only be viewed when the tins are lined up side by side. The festive tins can also be hung as ornaments. Flavors include Partridge In A White Pear Tea, Seven Swans A-Swimming In Blue Mango, and Eleven Pipers Piping Fruit Medley. $24.
BlendJet 2
BlendJet 2, the next generation of the original portable blender, is the perfect holiday season gift for any bartender or bar owner on your list–especially if they're looking to get healthier in the New Year! The portable blender makes whipping up healthy and delicious smoothies, shakes, sips, and more as easy as pushing a but. $49.95