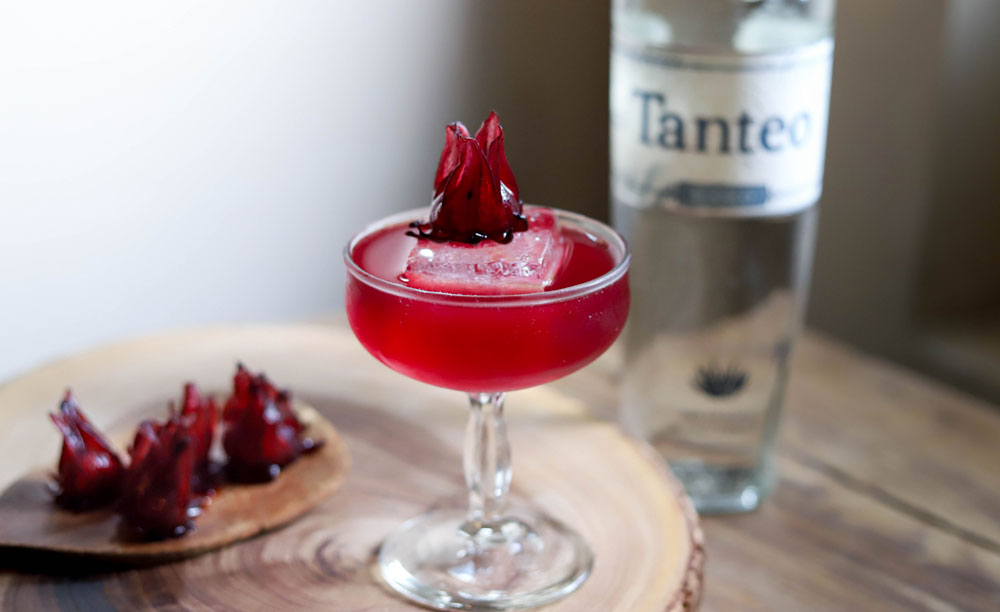 Ingredients:
1 ½ oz Tanteo® Blanco Tequila
3/4 oz Lychee Liqueur (i.e. Giffard Lichi Li Liqueur, SOHO Lychee)
1/2 oz Monin Hibiscus Syrup
1/2 oz Agave Nectar
3/4 oz Fresh Lime Juice
Directions:
Place a large ice cube in the center of a coupe glass. Combine all ingredients in a cocktail shaker with ice. Shake vigorously. Double strain into the coupe glass on the side of the large ice cube. Don't pour right on top of cube. Garnish with large rock & hibiscus flower.
Recipe and photo courtesy of Tanteo Tequila.