Ingredients: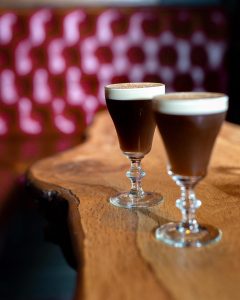 3 parts cold brew coffee
2 parts Mad March Hare Irish Poitín
1 part demerara syrup
Double (heavy) cream
Nutmeg on top
Directions:
Prepare coffee; stir ingredients into a Nick and Nora glass. Top with double cream. Garnish with nutmeg. Watch the video to learn how-to make whipped heavy cream.
Recipe by Dave Mulligan (Bar 1661)