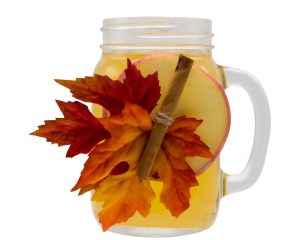 Ingredients:
1 oz. Monin® Pumpkin Spice Syrup
2 oz. apple cider
1 pump Monin® Ginger Concentrated Flavor
8 oz. hot water
Garnish with an apple slice and a cinnamon stick
Directions:
Fill serving glass full of hot water to warm glass. Discard hot water and pour ingredients into serving glass in order listed. Stir gently to mix. Add garnish and serve.
Recipe and photo courtesy of Monin.