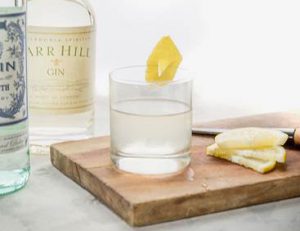 Ingredients:
1.5 oz Barr Hill Gin
.75 oz Blanc Vermouth
.75 oz Suze (French Bitters)
Lemon Garnish
Ingredients:
Combine Gin, Blanc Vermouth and Suze in a mixing glass, and add ice. Stir until well chilled. Strain into a chilled cocktail glass. Add garnish.
Recipe and photo courtesy of Barr Hill Gin.