Originally from Buffalo, New York, Matthew Korzelius caught the "industry bug," when he was asked on a whim to join the staff at the former "Vera Pizzeria," a cocktail bar and pizzeria in Buffalo, where he was a regular. Korzelius was inspired by the work and by learning from fellow staff who took great pride in what they were doing. From that moment on, he knew there was no looking back.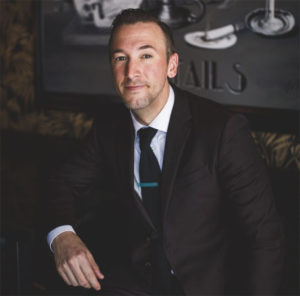 Korzelius's rise in the hospitality ranks is largely attributed to his own self-determination, and he even pushed himself through the rigorous Bar 5-Day Program as an industry unknown without a community of industry peers. His determination paid off, and he connected with a former General Manager of The Roosevelt Room while attending the program. After receiving his passing marks, he was on his way to Austin, TX, to join The Roosevelt Room's team.
The Roosevelt Room is an award-winning cocktail bar and event venue located in the heart of downtown Austin's historic Warehouse District. The bar's expansive cocktail menu consists of 10 innovative house creations, six Roosevelt Room classic creations, 53 classic cocktails, and a curated selection of spirits, beer, and wine.
Korzelius wears many hats at The Roosevelt Room. In addition to bartending, he manages the inventory of all liquor, beer, wine and dry goods. Korzelius also spearheads much of the bar's educational program, which includes training for new bartending staff as well as running blind tastings and educational seminars for fellow staff. Korzelius also teaches various classes for The Roosevelt Room's popular Bartending Master Class Series. On July 1, 2021, Korzelius was named a co-owner of The Roosevelt Room.
We spoke with Korzelius about the importance of employee training, cocktail trends, and how he's handling recent challenges in the bar industry. Read our full Q&A below!
Bar Business Media (BBM): You spearhead much of the bar's educational and training programs. What is the importance of good training for bar employees?
Matthew Korzelius (MK): At the Roosevelt Room, we believe training is everything, particularly considering the breadth of our backbar and size of our cocktail menu. We do our best to make sure our team is prepared to answer the questions because there will ultimately be plenty during the course of any service. We do an exploration of classic cocktails that may or may not appear on our cocktail menu to close out every all-staff meeting so that our team can continue to connect the dots and act as guides to our guests.
For our bartender training, it goes much deeper. Our bartender training tends to take roughly six months from start to finish. There is a lengthy written component, as well as a multi-phased practical process that works through "round-building theory," followed by technique training, then actual round building, which focuses on speed, efficiency, and proper execution. In the end, we have a "graduation" where some friends, family, and staff come in and put our trainee through their paces in a controlled "difficult service." All this goes into ensuring that our guests can be served in a timely manner and know that the exact same sky-high standards can be expected no matter who they order their drink from or when they order it.
BBM: You also teach the Master Class Series. During the pandemic, virtual classes were super popular. Do you find guests still want to learn how to mix cocktails at home?
MK: I was lucky enough to keep myself busy teaching online classes here and there through the shutdown. These were great, but it was always a real headache trying to make sure the people I was presenting to had the things they needed in their hands to work along with me, as the hands-on aspect of these classes was always the best part.
As far as people's interest in making cocktails at home, I think it's only grown. During the shutdown, so many people started picking up cocktails as a hobby (more fun than making bread, in my opinion). After bars opened back up, many started looking a little more methodically at what was going into their glasses and why. I would regularly see couples pick up on something I did and turn to each other like, "Oh, I see what you did." As such, we offer our bartender classes for the folks who are looking to enjoy their drinks, knowing they have the tools and know-how to recreate something they could get from us.
BBM: Have you observed any recent trends in cocktails?
MK: I think the most noticeable trend is essentially the same as it's always been. It's the classic "what's old is new" thing. Back when cocktail bars really started coming back into vogue, people had their love affair with the early 1900s and Prohibition-era cocktails.
There will always be a market for that, but these days it seems to be what we lovingly call the "Dark Ages" that has made a strong resurgence. These would be the cocktails that had their heyday in the mid-late 90's that over time became beleaguered due to everything from poor-quality ingredients to snobby bartenders turning their nose up at a drink they consider "lesser." This could be considered true of anything from the Cosmopolitan, Midori Sour, Long Island Iced Tea, and most notably, the Espresso Martini, which appears as popular as it's ever been. The truth is, none of these are bad drinks in a vacuum. The way we see it, if your guest wants it, you make it. If you can't make it taste good, then that's on you. We like to think we make one of the best Espresso Martinis in the game.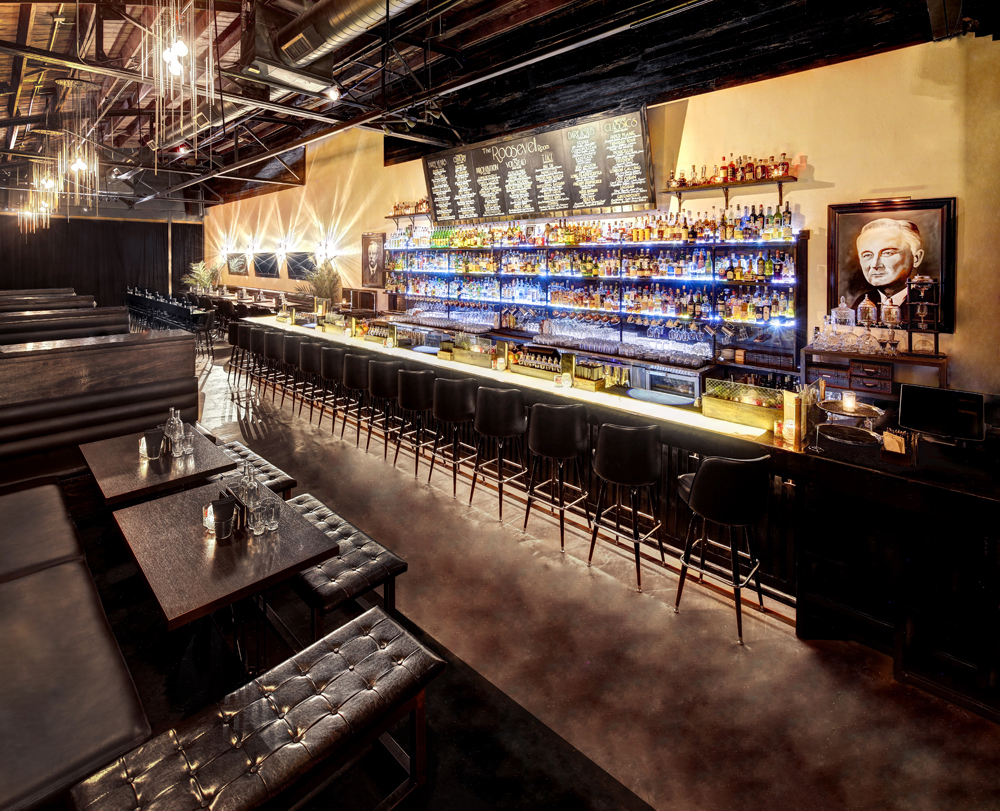 BBM: Bars are currently facing labor shortages, rising costs, and supply chain issues. What challenges has The Roosevelt Room recently encountered, and how are you dealing with them?
MK: We've experienced all of the above and in spades. As far as labor is concerned, there's no secret that it's been difficult industry-wide. In the end, we understand we have to be flexible with our staff. We know everyone is dealing with their own lives and that doesn't stop the moment they walk through the door. Trying to help develop a culture of people in the building who truly enjoy each other and have each other's backs is incredibly important. That way, when we lose someone or struggle to fill in a temporary staffing concern, we have people who will support each other and keep the team afloat.
Supply chain issues have been absolutely devastating. As the person responsible for stocking our monster of a bar with both liquor and pretty much all dry goods, it mostly falls on me. Again, this comes down to flexibility and diligence. Keeping close track of what I've ordered, having systems in place for knowing when items have arrived and what items have not, and being ready to make new attempts through different purveyors is an every-single-day job.
BBM: Do you have any advice for other bar owners/operators?
MK: Take care of your body. Get good sleep. Allow at least some time for your brain to go somewhere else (if you can). This industry isn't about liquor. It's about people. In these times when everyone in the world is dealing with such anxiety, outer noise, and personal struggles, those things are going to make their way into your bar one way or another. If you don't take care of yourself, you certainly won't have the mental or emotional bandwidth to be there for your team when you come into the building. I'm not suggesting you get involved in people's personal lives, but that you make sure they know you're working for them at least as much as they're working for you. The human part of this job is the most important one, so having the ability to empathize with the people that literally make your bar happen from day-to-day can make every bit of difference when they're being tasked with providing an escape for their guests, while going through all of their own personal struggles.
BBM: Do you have a favorite recipe(s) you'd like to share?
MK: I certainly don't have a favorite anymore, but I think if I were to order a cocktail right this second it would be The Roosevelt Room's "Lion's Tail." We make ours with a touch of cinnamon syrup to kick up the spiced nature of the cocktail and split our "pimento dram" between St. Elizabeth Allspice Liqueur and Hamilton Pimento dram to add a sliver of Pot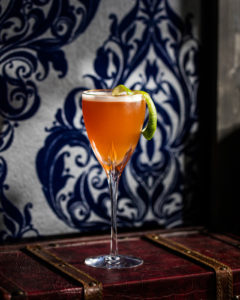 Still Rum funk.
Lion's Tail
Ingredients:
2 oz. bourbon
.25 oz St. Elizabeth Allspice Dram
.25 oz. Hamilton Pimento Dram
.5 oz fresh lime juice
.25 oz Demerara Syrup
.25 oz cinnamon syrup
2 dashes Angostura Bitters
Directions:
Shake ingredients over cubed ice. Strain into coupe glass. Garnish with expressed lime oils and peel.