By Leah Grigsby Collins
Founded in 2016, Black Bourbon Society (BBS) is a tiered membership organization that provides spirits education, curated events, and a deeply enthusiastic community to bourbon enthusiasts looking to bridge the gap between their amateur bourbon consumption and the spirits industry. A social club at heart, BBS brings together African Americans who want to deepen their knowledge of, and appreciation for, fine whiskeys and bourbons—and do so with one another through tastings, educational initiatives, and other carefully crafted social events.
Bar Business Media chatted with Black Bourbon Society Founder and CEO Samara B. Davis about BBS, bourbon trends, and bridging the gap between the bourbon industry and amateur bourbon lovers.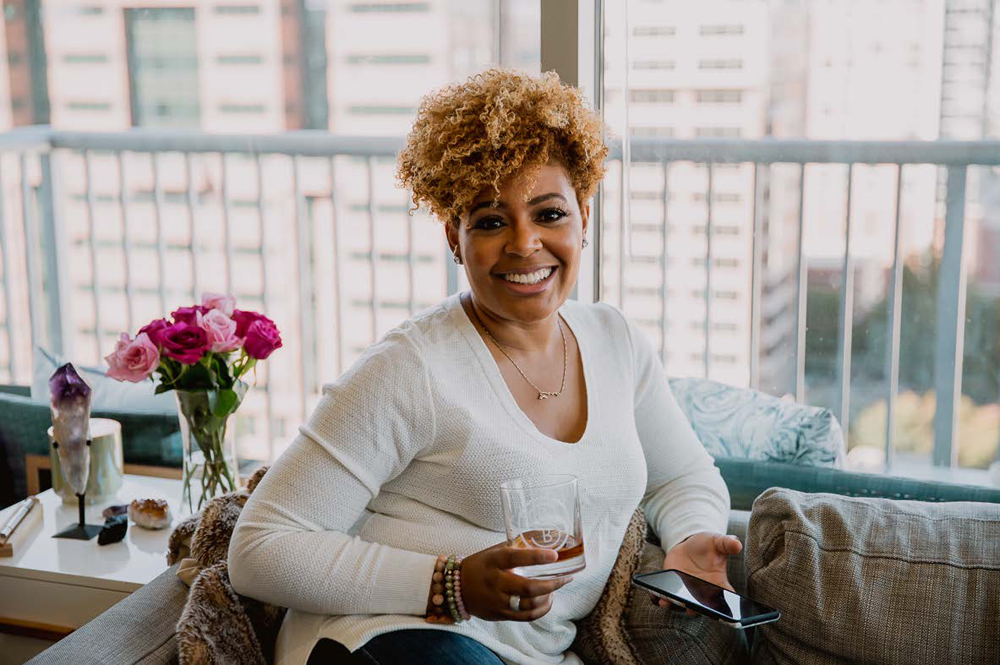 Bar Business Media (BBM): Can you begin by introducing us to the Black Bourbon Society (BBS), and talk about what led you to found BBS in 2016?
Samara Davis (SD): My love for bourbon began on a family trip to New Orleans. One recommendation from a local bartender, and I was hooked. I spent the next year trying various bourbon cocktails and adding my own little twist. As I started to become more involved in the spirits industry as a consumer, I realized that there was very little marketing directed towards people of color and I wanted to change that. I created Black Bourbon Society as a way to create awareness of African Americans who enjoy luxury and premium spirits.
BBM: What are some of the ways that BBS bridges the gap between the bourbon industry and amateur bourbon lovers?
SD: BBS bridges the gap between the spirits industry and African-American bourbon enthusiasts through brand-partnered events, social media platforms, and exclusive distillery excursions catered to the African-American community.
BBM: How does the BBS use social media and digital marketing to engage a uniquely diverse and inclusive audience?
SD: The private Facebook group for BBS members has helped cultivate our community of bourbon lovers. During the pandemic, we have relied solely on social media and digital platforms to connect with our audience because we weren't able to produce in-person events. It's harder to reach our members solely through social media. The Facebook algorithms have been challenging, so now we're relying more on emails to connect with our members.
BBM: Speaking of the bourbon industry, can you talk about your prior experience in the spirit industry more broadly, and how that has shaped your approach to BBS?
SD: I came to this industry as a consumer. My previous work experience and life experience have led me to be able to create BBS and fill the need that I saw the bourbon industry had. I always say I am a consumer first before I'm a bourbon industry professional.
BBM: What role does whiskey and bourbon education play in BBS? Additionally, what role do you think on-premise venues can play in spirit education?
SD: It's integral to us educating our consumers so that they can make informed, conscious decisions when purchasing bourbon. This ranges from craftsmanship to sustainability and most importantly that their corporate stance on diversity and inclusion aligns with those of members of BBS.
BBM: Have you observed any recent bourbon trends? Additionally, have you observed any recent cocktail trends among consumers more generally?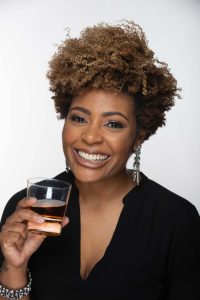 SD: I've noticed the trends depend on where people are in their bourbon journeys. Many of our members are interested in high-proof bourbons and limited-edition releases. With cocktails, it's the opportunity to play around with flavor. Once you understand the structure of trying to build a cocktail, you're able to use ingredients in your home to craft cocktails.
BBM: Speaking of cocktails, can you share a signature bourbon cocktail recipe?
SD: Fall Equinox Sour
Ingredients:
2 oz bourbon (I'd use Elijah Craig Small Batch or Maker's 46)
1 oz fresh squeezed lemon juice
1 oz simple syrup
1 egg white
Heavy bar spoon of apricot jam
Directions:
In a tin shaker, dry shake all of the ingredients. Then add ice and shake again. Double strain into a coupe glass and garnish with a few dashes of smoke chili bitters. Cheers!
BBM: Earlier this year, Black Bourbon Society's custom Maker's Mark blend was named the Best Bourbon and the Best American Whiskey at the International Whisky Competition. Can you talk a little about the process of curating this blend and the notes this bottle amplifies?
SD: This was a project between my husband and I. We enjoyed the process of making our own unique stave combinations that Maker's Mark has. From there, we were able to come up with a stave combination that suited both of our palettes. There are notes of milk chocolate, creamy vanilla, and it reminds me of a fancy chocolate mousse with a hint of baking spices and cinnamon.
BBM: What's next for the Black Bourbon Society?
SD: Five years in, we recognize that we've produced amazing brand activations and campaigns for our unique audience. As we move into the future, we would like to expand our service capabilities and our reach to broader audiences beyond our society members. We want to go beyond bourbon and start to work with other spirits and spirits-adjacent brands. We find that our audience enjoys premium spirits of all kinds, luxury goods, travel, and high-end experiences. We want to become an agency that caters to this unique, untapped demographic.