Connecticut couple Martha Outlaw and Matt Ellenthal are behind the new line of premium, ready-to-pour, barrel-aged classic cocktails—Barrelsmith.
Matt and Martha drew on family inspiration to create the cocktails. Matt's grandfather owned a speakeasy and was a bootlegger in New York City during Prohibition, while Martha's great uncle was a moonshiner and her 8th grade science project was a working still. They began making barrel-aged cocktails at home in 2010, after Matt discovered a barrel-aging program at a high-end Las Vegas cocktail lounge.
After 10 years perfecting the barrel-aging process at home, the team hired a flavor scientist with decades of experience in the spirits industry to source the best natural ingredients and refine their recipes. Matt and Martha launched Barrelsmith while still in the midst of a pandemic.
Not settling for traditional recipes and off-the-shelf bottles, the pair experimented, sourced, and developed their own ingredients and methods. Martha, a Level 2 Wine and Spirits Educator who recently served  as director of fine wines at ReserveBar, lent her expertise to the creation of the brand's own vermouth and liqueur.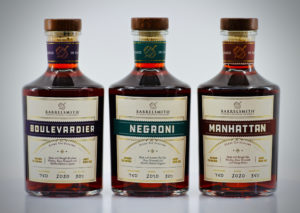 The results are a barrel-aged Negroni, Manhattan, and Boulevardier:
Negroni: London Dry Gin, Rosso Vermouth, and Martha Outlaw's liqueur. 30% ABV.
Manhattan: Straight rye whiskey, Rosso Vermouth, and a touch of Barrelsmith's own housemade orange bitters. 35% ABV.
Boulevardier: Straight bourbon whiskey, Rosso Vermouth, and Martha Outlaw's liqueur. 30% ABV.
We spoke with Matt about creating Barrelsmith, cocktail trends, the role of ready-to-drinks (RTDs) in the on-premise, and more! Read the full Q&A below!
Bar Business Media (BBM): You both have family history in the liquor industry, but what led you to decide to specifically create a bottled, RTD cocktail?
Matt Ellenthal (ME): When we moved to Wilton, CT from Seattle 18 years ago, we were surprised that the town was recently totally dry and had just allowed restaurants to serve drinks. There was no local cocktail culture for us. I had discovered Barrelsmith-aged cocktails at the RX Boiler Room cocktail lounge in Las Vegas and was encouraged by the mixologist to try it at home. For 10 years, we experimented with various ingredients, formulas, methods, and barrels. We couldn't keep up with the demand from our friends and family, so we thought we might be onto to something. Barrelsmith was born!
BBM: Why did you decide to make your own vermouth, liqueur, and bitters for the cocktails?
ME: We were able to source fantastic base spirits from award-winning distilleries. Unfortunately, that wasn't the case for liqueurs or vermouth. We needed flavor profiles specific for the barrel-aging process, and as a result, we had to make our own. So we make our Rosso Vermouth from California wine, and the liqueur is named after Martha with unique formulations for barrel aging. Plus, they taste great on their own.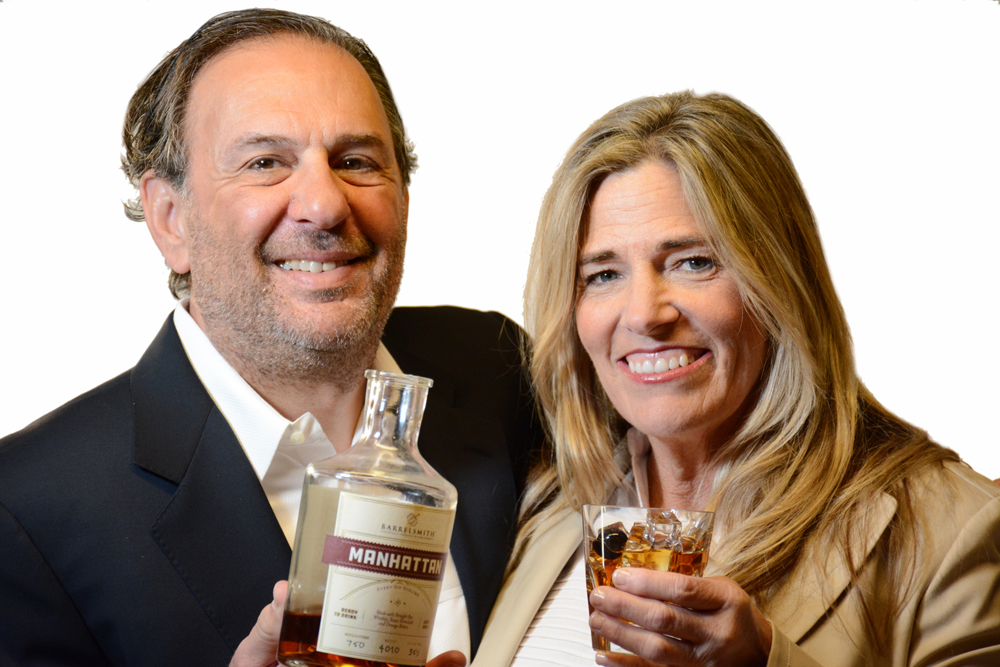 BBM: What separates Barrelsmith from other bottled cocktails?
ME: First, every ingredient and process has to be premium with no corners cut. No artificial flavors or colors. Second, every batch is hand made and constantly tasted. Third, we are a small family business, not an international corporation with hundreds of brands and tens of millions of cases sold—Barrelsmith is our baby; we make sure everything is just right or it doesn't ship.
Finally, we are the only brand dedicated to premium, barrel-aged craft cocktails. It is all we do and all we will ever do. Unlike other brands, we are not a value product, a line extension of their other brands, a novelty drink, or a co-branding opportunity.
BBM: How can a RTD bottled cocktail like Barrelsmith benefit bars?

ME: A three-star Michelin restaurant or cocktail lounge with a sophisticated mixology program can afford the time, space, and money for their own barrel-aging program. But that is only a handful of places. Any other establishment that wants to offer a consistent, premium, barrel-aged cocktail can open a bottle of Barrelsmith and pour.
Our local restaurant cannot find or retain experienced bar staff. So not only do they stock all three Barrelsmith cocktails, but they promote it on the cocktail specials and they place the Barrelsmith bottles on the FRONT bar.
Speed to service is also an important consideration for some places. Barrelsmith can go from the bottle to glass in just a few seconds. This is a great way to serve many patrons quickly without the prep or waste that comes with pre-batching.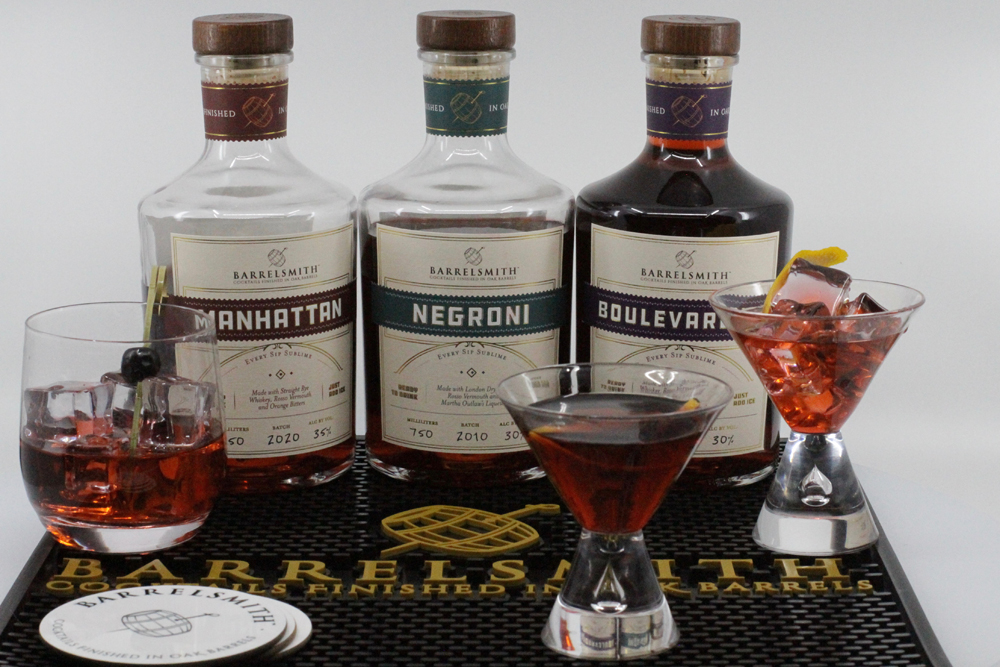 BBM: Have you observed any recent cocktail trends?
ME: It is very reassuring that folks from all walks of life are discovering craft cocktails. We're so happy that Barrelsmith makes it easy to enjoy barrel-aged versions of the classic Negroni, Manhattan, and Boulevardier.
A couple of the mammoth spirits brands are now offering ready-to-pour cocktails, so hopefully that will generate more exposure for the concept and our unique brand will interest everyone searching for something special.
Also, how great is it that cocktail culture is a big thing with on- and off-premise? Professionals and amateurs are reviving old recipes and inventing new cocktails and processes—all in the name of a better drinking experience. With folks posting photos to social media of their own creation or what they have been served, it will continue to drive the uptake in the interest of craft cocktails.
BBM: Any plans for future flavors/cocktails?
ME: For sure. We spent 10 years getting these three cocktails perfect so it might be awhile before we introduce new ones. The Barrelsmith brand promise is a great tasting craft cocktail that is improved through the barrel-aging process. We are working on three new cocktails—rum, tequila, and vodka based. It is really hard to improve on many of these classics, but we will not release anything until it meets our own very high standards.