By Erik Shellenberger
The pandemic has changed the way we interact with the public. Social distancing and fear of coming into contact with other humans has led to huge changes in the restaurant industry never before seen in recent history.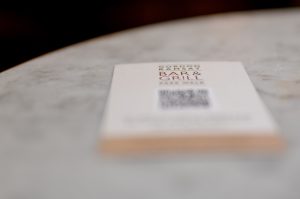 QR code menus have become so common and convenient that they may be here to stay well past the pandemic. Everything these days either has become automated or soon will be. I'm a huge fan of technology and automation, if used behind the scenes correctly. Where this goes awry is when we try to over-automate our customer-facing interactions.
I recently ate lunch at a place on Melrose in West Hollywood, California where I live part-time. They had a QR code that went to an online shopping cart style menu to order lunch. The app they were using was clunky and not programmed well at all. This turned the ordering process into a nightmare for my aging and ever-impatient ass.
When systems like this start with, "Step 1 – Create an account," I'm mentally out. I immediately had a bad attitude toward this system. I wanted to order a simple hazelnut latte, which is my go-to coffee drink. I went to "coffee," then "lattes." Great, but there was no place to add hazelnut flavoring. Since there was a comment box below this, I typed in, "please add Hazelnut." My latte came out with no flavoring.
I mentioned this to the server who was visually annoyed to be at work that day in the first place. I'm guessing the issues this shopping cart menu had caused affected both customers and staff. She said I, "should have ordered the latte titled 'latte with hazelnut,'" a few rows down from there instead. I apologized and said I hadn't seen that. I did mention I wrote "add hazelnut flavoring" to the notes. She then said, "Yeah, we don't ever read those. It doesn't display them correctly." She was even more furious and impatient at this point, and she went to retrieve me a new latte, which never did show up.
Since I'm in the restaurant and bar business, I have a much higher threshold for annoyance than the average member of the public. I give the benefit of the doubt to any annoyed restaurant worker. Hell, I've been there myself, and I guarantee I've acted worse back in my day than this poor girl did. This automation of an otherwise simple menu made the ordering process take 10 minutes instead of 30 seconds and was grossly flawed.
This was a great example of "automation gone terribly wrong." I'm not sure if they used this platform for Covid reasons or for the short-staffing issue, which are both huge concerns these days, but this was obviously pissing off both employees and customers in this particular restaurant. What made it worse was that the tip section was built in during the initial order so this removed the customer's ability to tip based on service. To me, it seemed more like a service fee than anything else.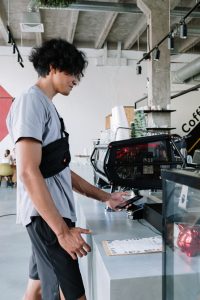 Online reservation systems are getting bad as well. Don't get me wrong here, platforms that allow the public to make reservations without a phone call and without tying up a hostess' time are a godsend. The part that usually fails is when operators forget to block off certain time frames for whatever reason, and they get overbooked and have to scramble. Or when the customer shows up and is told they will receive a text when their table is ready, but they never receive such a text. Let's be honest, most of the time these discrepancies happen, it's the customer's fault. They aren't always right. But relying on automation 100% and removing the personal touch from the equation altogether is when these issues arise.
At my company Bar Marketing Basics, a large part of what I do is responding to my clients' public reviews on platforms like Yelp, Google, Tripadvisor and Facebook—the good ones and the bad ones. This allows me to see first-hand the struggles my clients face—from the mom-and-pop diner, to fast casual, to fine dining and everything in between. Customer-facing automation is climbing in popularity among the one-star crowds. Remember, the public wants to be served. They want to be taken care of. They don't want to be bothered with things like "creating accounts," "signing up," or any such nonsense. And this is coming from a guy who owns a restaurant marketing company!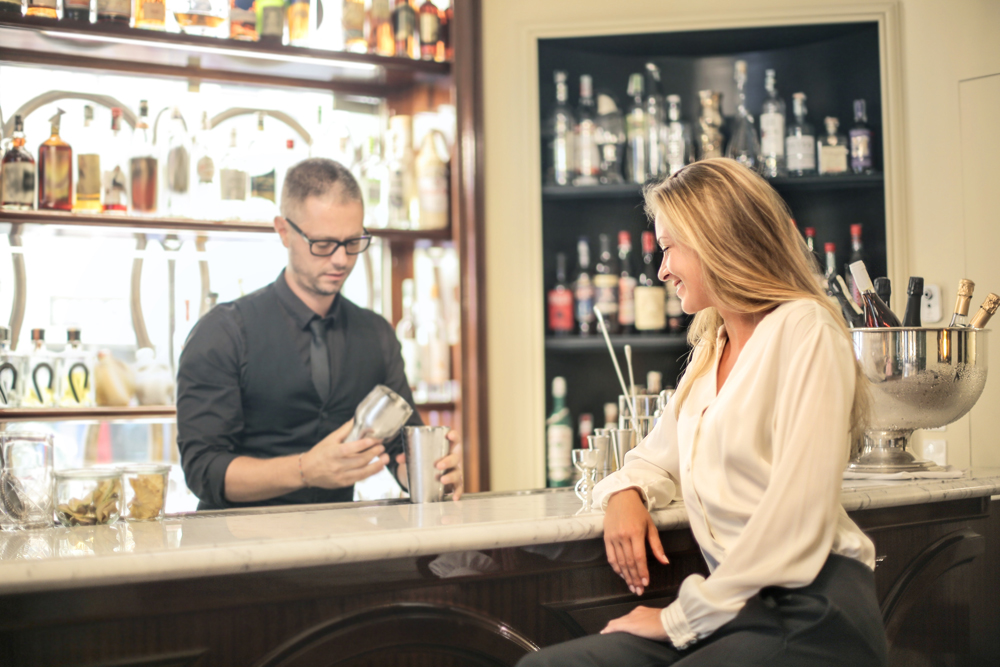 Let's take a page from the fine dining book. After making a reservation at one of my favorite places to have a nice meal, Mastro's, their people will hop on an actual phone call and ask me person-to-person how my dining experience was. I love the personal touch. No amount of automation can come close to the impact of this seemingly simple yet personal act. Obviously, not all bars or restaurants have the capacity or staffing to do this. Instead, try to adapt what Mastro's does to fit your needs. People will always respond favorably to a human instead of a faceless device.