By Marbet Lewis, Founder of Spiritus Law in Miami
Over the past year and a half, the restaurant industry was nearly crippled by the pandemic, only to be faced with a host of obstacles in the aftermath, such as the complex nationwide labor shortage. While the restaurant industry has added nearly 1.4 million jobs since December 2020, establishments have struggled to fill positions for a variety of reasons surrounding wages, benefits, work environments, and more. Now, the National Restaurant Association revealed August to be the first monthly decline in job growth since December 2020, while eating and drinking establishments still remain nearly 1 million jobs – or 8% – below their pre-pandemic employment peak, telling us the labor shortage will not end anytime soon.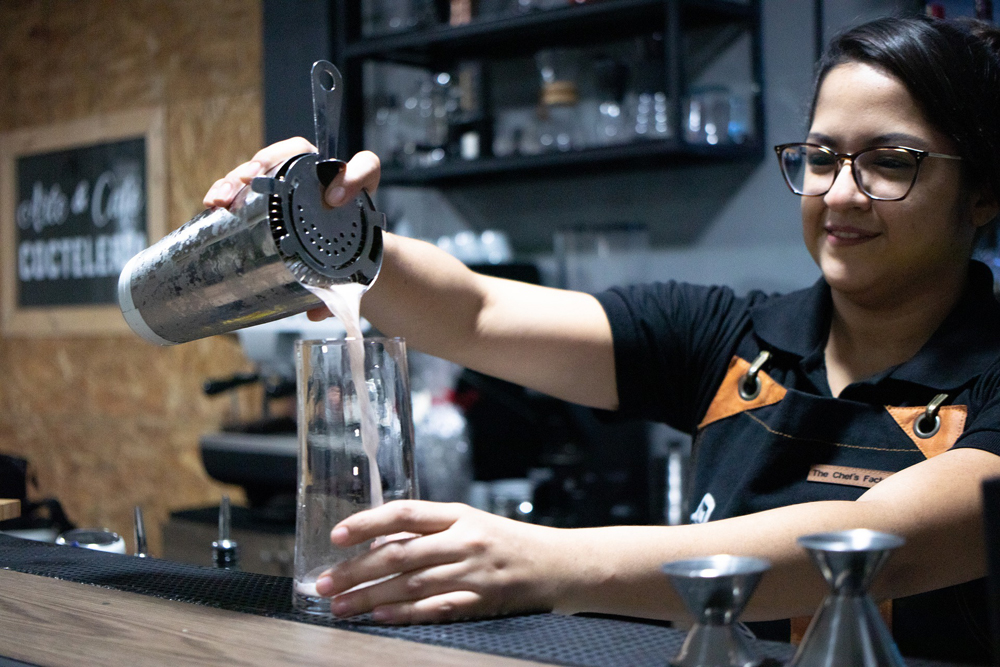 Another layer to this issue inhibiting restaurant recovery is the lack of specialized workers to fill managerial positions. At the beginning of the pandemic, alongside staffers, managerial positions and in-house legal teams were furloughed or let go of as well. Even as restaurants hire new employees, they are finding it more difficult to come across experienced workers who can also train other team members. A major pain point for our clients has been navigating regulatory compliance issues, such as corporate officer updates, alcohol license and permit renewals, and training team members in proper alcohol service protocol. For most restaurants, it is vital to maintain their liquor licenses in good standing especially at this pivotal moment, considering the Small Business Chronicle reported liquor sales tend to have some of the largest profit margins of anything on a menu, averaging between 75% to 80%.
Here, I will walk through actionable tips to help you train employees and understand the basics of liquor licensing as your restaurant bounces back.
Renewing Your Liquor License
The first step is to verify that your liquor license and operating permits are renewed and active. Although there are fees associated with renewal, if you do not renew in time, you will face a much larger penalty fee. Renewals are processed through your state or local alcohol control agency either online, via phone, or mail.
Activating a delinquent license can be tedious and costly, and may not be possible in some cases depending on the length of delinquency. Once a liquor license is revoked for non-renewal, penalties may prevent immediate application for a new license.  In some cases, licenses may no longer be readily available. Particularly in Florida, the state has experienced a quota liquor license shortage, where the number of people applying for a quota alcohol license far outweighs the number of licenses to go around.
The 2020 entry period garnered more than 23,600 entries for 62 licenses in 30 counties.
Know Your Protocol
A sure way to gain confidence in your employees is to provide them with the tools to be confident in their own abilities. You can make sure employees are well versed in the fundamentals of responsible service by requiring responsible training, which varies by state and local jurisdiction.
Next, set protocols that makes it easy and simple for staff to follow along systemically. For example, it is advisable to establish alcohol service guidelines and procedures to prevent over-consumption or serving to intoxicated patrons. Establishments should also create protocols for preventing patrons from leaving the premises with open containers of alcohol or loitering in the parking lot.
ID, Please?
There are serious penalties for serving underage customers, including losing your liquor license and even jail time. Therefore, training staff to properly check IDs is essential. ID checking requirements vary by State and sometimes even by local jurisdiction. Having an open dialogue with your state or local alcohol control agency can help keep your team up-to-date on changes in ID checking protocols or recommendations. Many restaurants now incorporate electronic ID checking machines or set point-of-sale reminders to specify the birthdate a guest must be born on or after to be served alcohol.
Protocols and guidelines should be easily accessible to all team members involved in the handling, preparation, and sale of alcohol.
Market…Responsibly
Promotions and discounts, like happy hour, bottomless brunch, or daily drink specials, are often popular ways to encourage customers to purchase drinks and spend more time and money at your restaurant. It is important to note there are often state and local regulations about what establishments can and can't do regarding these promotions and how to market them. For instance, there may be limitations on how alcohol drinks can be discounted or regulations relating to the days and times that happy hours or other drink promotions may be offered. Some jurisdictions prevent the practice altogether.
Cocktails-To-Go
Amid forced closures, the pandemic influenced restaurant adaptations overnight. One of those innovations being cocktails-to-go. Many legislators enabled food and drink establishments to package and serve alcohol on-the-go as a way for restaurants to find additional income. After a successful experiment, restaurants have been able to safely navigate the to-go procedures and cocktails-to-go seem here to stay in most states.
Currently, 16 states and Washington, D.C. have made cocktails-to-go permanent, while 14 passed temporary measures extending their policies. Tennessee, for example, passed a new law that allows carryout and delivery of alcohol that expires in 2023.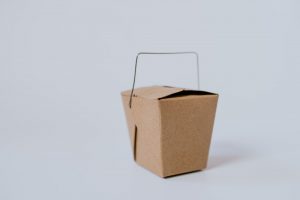 Cocktails-to-go can open up a brand new stream of revenue for restaurants and be valuable in recovery. The question is, are you ready to partake in this growing trend? In Florida, for example, all licenses must comply with the following rules:
The establishment must hold a qualifying alcohol license and be properly licensed as a food service establishment with the Florida Division of Hotels & Restaurants.
All beer and wine sold to-go from a restaurant must either be in manufacturer-sealed containers or must be sealed at the restaurant or bar in such a way that the container cannot be immediately opened.
The alcohol must be placed in a bag or in an additional container with a dated receipt.
The bag or container must be sealed in such a way that any tempering would be visibly evident.
Deliveries can only be made by drivers that are at least 21 years old and the patron's ID must be checked at the time of delivery. Alcohol may not be given or delivered to anyone under the age of 21.
While it is overwhelming for restaurants during the labor shortage, the industry as a whole is facing the same universal issue and enabling leaders to come together and find solutions. With a lack of managerial support, owners are stepping in and tackling one obstacle at a time. One thing that should not be overlooked is the handling of your liquor license and proper alcohol service, which can quickly be remediated by setting renewal reminders for your licenses and establishing clear guidelines for employees.

Marbet Lewis is founder of Spiritus Law in Miami, She has focused her practice on the laws governing the alcohol industry and the manufacture, importation, and sale of alcohol beverage products since 2004.