By Justin Roberts, Kickfin
The labor shortage has spared no industry, but it's safe to say that hospitality has been one of the hardest hit. Between the aftershocks of 2020 and the ongoing COVID-19 surges, you don't need a crystal ball to know that hiring will remain a struggle in the coming weeks and months.
Establishments seeking bartenders have a unique challenge because the bartender role requires a skill level that can be tricky to find. But even in today's market, it's not impossible to hire for bartending positions you need to fill.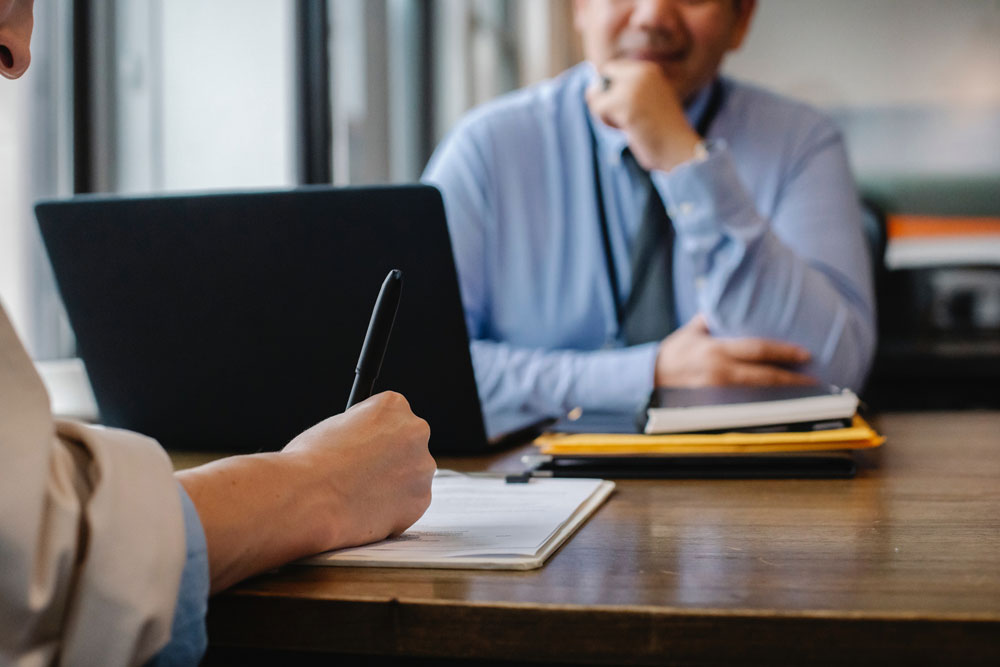 The key to recruiting success? Get creative. Of course, it goes without saying that every worker deserves a fair, living wage. But it's not just about outbidding your fellow employer. If you're doubling down on your hiring efforts, consider leveraging these five tips and tactics you can use to attract (and retain!) bartenders in a tough labor market.
1. Cast a wide net.
Sometimes it's just a matter of knowing where to fish. When it comes to hiring in 2021, cast a very wide net — and consider channels you haven't used before.
Sure, there's Indeed.com. And in-store signage is an easy, free, often effective win. But there are other ways you can draw attention to your hiring efforts. A few low-cost ideas:
Put it on your site: Add your listing to your website and make it stand out. You can leverage inexpensive software to add a branded banner to your site, or you can create a new careers page that lists all available opportunities.
Share on social: Post your job listing across all of your social media pages. (If you don't have a social media presence, there's never been a better time to get up and running on Instagram, Facebook, etc.)
Create a paid ad: Assuming you're up and running on social media, you can boost or sponsor your job listing post for a small fee, or you can create an ad account through Facebook and run a campaign that targets your demographic.
Tap local schools and colleges: Bartending is a great fit for college and grad students who are in school during the day but have free time on evenings and weekends. Many schools have their own online communities and job forums.
2. Make hiring a team sport.
When it comes to finding new bartenders, your current team members — especially the top or most tenured ones — likely have a reliable radar. They spend hours upon hours in your bar or restaurant with the rest of your staff; at the very least, they know which personalities will mesh well, and they probably understand the kind of experience required. Bonus: Hospitality workers are often well-connected to other workers in the industry.
So, incentivize your team members to leverage their networks. Offer referral bonuses for employees who connect you to quality candidates. That could mean you pay a respectable finder's fee if your employee's referral makes it to the interview stage. Or: maybe you offer a larger lump sum payment for anyone whose referral actually gets hired.
It might be a little bit of an investment upfront, but it's a small price to pay if you're activating your own personal team of recruiters. And of course, if you find the right bartender, it will 100% be worth it.
3. Build relationships.
No one really enjoys the hiring process. On the employer side, it's a lot of sifting through unqualified candidates, dealing with interview no-shows, and — especially these days — settling for a hire who doesn't quite fit the bill.
For your potential employees, it's no picnic, either. Finding a new gig can be stressful, even if they're in high demand, so employees often end up accepting an offer based solely on earning potential. And when that happens, they run the risk of finding out too late that the company, team, or culture isn't the right fit for them.
Of course, you should always pay your people a fair, living wage. But trying to one-up other employers can turn into a never-ending battle. A better approach: make the hiring process personal.
Walk-On's Sports Bistreaux has this down to a science. As they build out teams for new restaurant openings, hiring is less of a process and more of an event. Not only is there food, music, and games, but there's also the opportunity to get to know other employees.
That might not be the right approach for your bar, but there are ways to make any process less ho-hum (or daunting), and give everyone a chance to let their personalities shine. For example: take your top candidate out for beers with other team members, or host an intimate "open house" for applicants.
Building meaningful relationships from the start can draw in candidates and give them a feel for what your culture will be like — so they're more likely to join your team and to stick around for the long haul.
4. Offer professional development.
When companies offer professional development to their employees, they see better hiring outcomes and lower turnover rates. But in the hospitality industry, professional development is often an afterthought.
That's a big missed opportunity: bartenders especially can benefit from continuing education, no matter how seasoned they are. Trends, tastes, and best practices change constantly; giving bartenders the knowledge and resources they need to delight customers is critical to their success and the success of your business.
So: send them to an industry conference. Offer a stipend to attend an online course. Give them extra time off to earn their sommelier certification.
Alternatively, you could provide a leadership path for them within the business and show them that, if they commit to your company, they can learn, grow, and ultimately make it to the "next level."
By making a point to invest in professional development, you'll show candidates that you value your employees and you're equipping them to succeed — which goes a long way when it comes to recruiting good talent.
5. Pay out tips instantly.
COVID-19 has highlighted a major issue in this industry: Hospitality employees haven't always received fair compensation for the hard work they perform. Fortunately, many establishments are finally addressing this.
But keep in mind: It's not just how much you're paying — it's how you're paying it. Tips make up a large percentage of bartenders' compensation, and traditionally, they received those tips in cash at the end of a busy night. However, it's never been safe for bartenders to walk out in the wee morning hours with wads of cash in their wallets.
Not only is cash risky: it's also costing your managers and bartenders more time than ever. Most customers pay with credit cards, which means there's never enough cash on hand to pay out tips. Many operators and managers are making bank runs to withdraw cash, which is incredibly time consuming (and a risk in and of itself).
Some establishments are switching to payroll tips, which requires employees to wait days or weeks for their tip payments. This is problematic, especially from a hiring and retention perspective: Hospitality workers are in this industry to get paid daily, and the industry is bleeding workers to gig economy jobs that will do just that.
If you haven't already, consider using automated tip distribution software that:
Sends instant, cashless tips directly to your employees' bank accounts.
Makes funds instantly accessible to employees.
Eliminates the risk and hassle of cash tip payments.
Bartenders want and expect to get paid instantly; offering instant tip payments to your team will help you compete with employers in your industry and with gig-economy jobs that have been offering instant, digital payments for years.
Hit the reset button on recruiting.
Bottom line: If you're struggling to find bartenders, you don't need to throw out your whole recruiting playbook, and you certainly don't need to lower your standards.
But there's never been a better time to reevaluate and enhance your hiring process to ensure you get the right talent, for right now. Instead of succumbing to wage wars, get creative: think through ways you can stand out from competitors, meet candidates where they are, and provide value to them that they won't find elsewhere.
Justin Roberts is the co-founder and co-CEO of Kickfin, an instant tip payment platform that sends cashless tips directly to employees' bank of choice, the second their shift ends.