Best USA Sommelier Association (BUSA), a not-for-profit created by top industry professionals to support and promote the role of the sommelier in the United States, will host their first Preliminary Competition on August 9.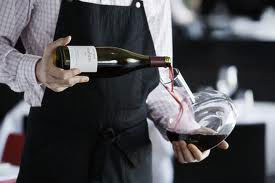 The top performers from the August Preliminaries will compete in the U.S. Semi-Finals this Fall 2021. The top six sommelier qualifiers are eligible to compete in the U.S. Championships at the end of January 2022. The top two finishers will represent the U.S. team in the 2022 Americas Top Sommelier Competition in Santiago, Chile. Registration for qualified sommeliers who want to take the exam on August 9 is now open; click here to submit an application. All 2021 BUSA Competitions will be held online.
"We are thrilled to announce that registration is open to support our U.S. sommelier community in their national and global pursuit of excellence," said Doug Frost, President of BUSA. "The top qualifiers from our August Preliminary round will have an opportunity to compete at a premier level of competition in Santiago, Chile for the Americas title, and from there to progress to the Best Sommelier in the World Finals in 2023."
Frost also acknowledged the addition of new BUSA Board members: "To support our mission to promote the U.S sommelier community with the highest standards of excellence in education, training, and ethical conduct, we are also delighted to welcome new Board members Laura DePasquale, MS, Helen Gregory, Douglass Miller and Cheryl Stanley. Congratulations are due to our entire Board for helping to advance our goals and reaching this first competition milestone."
BUSA is licensed as an independent not-for-profit, operating as a 501C6-approved LLC. The BUSA Board is comprised of leading sommeliers and trade professionals committed to the highest standards of excellence in education, training and ethical conduct. Board members include Sara d'Amato, Laura DePasquale, MS, Alejandro Ferris (Secretary), Doug Frost MS, MW (President), Evan Goldstein MS (Treasurer), Helen Gregory, Alexander LaPratt MS, Douglass Miller, Véronique Rivest (Vice-President) and Cheryl Stanley.