A new organization, Best USA Sommelier Association (BUSA), has been created by top industry professionals to support and promote the role of the sommelier in the United States. BUSA is now accepting applications for sommelier members, including registration for a new series of sommelier activities and competitions in 2021 designed to train and identify the best sommeliers in the USA. BUSA aims to join ASI (Association de la Sommellerie Internationale) as a member sommelier association. ASI is a global organization dedicated to developing and promoting the sommelier profession around the world. It facilitates regional and world competitions to select the world's top sommeliers.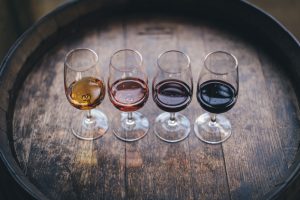 BUSA is licensed as an independent not-for-profit, operating as a 501C6-approved LLC. The BUSA Board is comprised of leading sommeliers and trade professionals committed to the highest standards of excellence in education, training and ethical conduct. Board members include Sara d'Amato, Alejandro Ferris (Secretary), Doug Frost MS, MW (President), Tim Gaiser MS, Evan Goldstein MS (Treasurer), Helen Gregory, Alexander LaPratt MS and Véronique Rivest (Vice-President).
Registration for membership is now open with four member categories: Sommelier Members, Wine Trade Members, Friends of BUSA Members and Corporate/Institutional Members.
Prior to launching as an independent entity, BUSA organized their first competition in collaboration with ASI in February 2019. The event was adjudicated by Doug Frost and judged by Véronique Rivest and Andres Rosberg, former ASI President. Dustin Chabert was chosen as the U.S. candidate and subsequently competed for the world title in March 2019. BUSA will sponsor the next U.S. competition for Fall 2021, with a date to be announced in accordance with COVID compliance and safety protocols. Prospective candidates are encouraged to register in early 2021 to take advantage of the advance preparation, training and networking support BUSA provides to compete with the world's best sommeliers.
BUSA is governed by the following guidelines and code of conduct:
BUSA will advocate for those within the sommelier community who are marginalized and shut out by systems and institutions because they are people of color. BUSA acknowledges that it must address the ways racism manifests in its own community and confront it with intentional engagement and self-reflection. Our staff and volunteer leadership must reflect the great diversity of BIPOC communities.
BUSA seeks to embody fairness and inclusion with and among other marginalized communities, and to promote tolerance and acceptance throughout the sommelier community and to provide a safe, non-judgmental space for Gay, Lesbian, Bisexual, Transgender, Questioning, and Straight persons who share a common vision of social equality.
BUSA advocates for all aspects of diversity, and all marginalized groups, regardless of race, ethnicity, gender, LGBTQ, religion, disability or age.
BUSA is committed to providing a safe environment for all its members, candidates and employees free from discrimination on any grounds and from harassment at work including sexual harassment. BUSA has a zero-tolerance policy for any form of sexual harassment in the workplace or competition venue, treats all incidents seriously and will promptly investigate all allegations of sexual harassment. Any person found to have sexually harassed another will face disciplinary action, up to and including dismissal from employment, competition or future BUSA activity. Any BUSA employee or board member must bring any and all complaints of sexual harassment immediately to the ethics group; such complaints will be taken seriously and treated with respect and in confidence. No one will be victimized for making such a complaint.
No member of the examination or competition committees shall serve in that capacity if in a personal or substantial relationship with any candidate or competitor.