COVID-19 has changed the way we socialize in public, and Perlick wants to help as much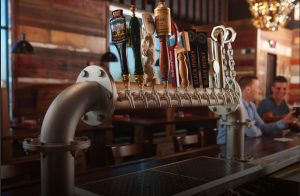 as it can. As businesses reopen, Perlick has various products to help bar and restaurant owners create spaces that are safe for their employees and customers.
The company offers a full line of mobile products that will help bars and restaurants do business and gather safely when a centralized bar isn't an option.
In the detailed brochure, bar owners will find a variety of products, including mobile bars, mobile dispensing units, mobile self-contained refrigeration systems, and options for sanitization like Perlick's glasswashers.
Here are a few examples of products from the guide:
Perlick Signature Series Mobile Bar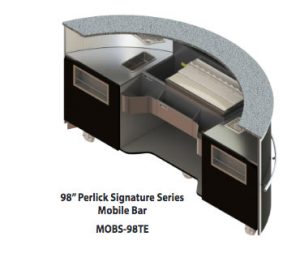 Perlick's Signature Series Mobile Bar utilizes the Tobin Ellis zero-step bartending cockpit design for efficiency, which means more drinks poured in less time resulting in greater profits and less bartender fatigue. Easily move the bar anywhere within your venue for layout flexibility. Utilize one or several units to create multiple cocktail stations to ensure patrons and staff are safely socially distanced.
Concessionaire
Perlick concessionaires are fully portable direct draws that allow operators to quickly deploy a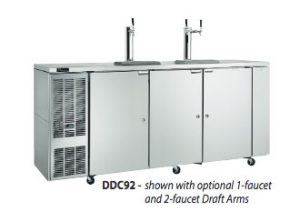 temporary service station. They offer robust, stadium-tough mobile direct draw for beer, wine, cocktails, and more. The unit features heavy duty casters, stainless steel casters, and resilient corner bumpers. Multiple keg configurations allow you to hold up to 14 sixtels in three door units, and there are multiple options for towers.
Self-Contained Backbar Refrigeration on Casters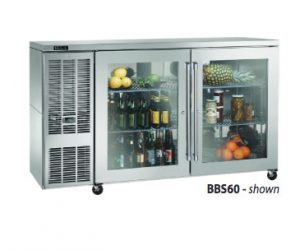 Perlick's self-contained backbar refrigeration is the perfect mobile option for cold "to-go" food and drinks. It can also be used to store bottled and canned beverages at secondary service stations. It features a robust refrigeration system for superior outdoor performance and multiple size caster options for easy mobility on any surface. All stainless steel construction results in maximum durability & sanitation. The unit is available in 36, 60, 84, and 108 inches to fit any space.
For a look at the full range of products aimed at operating during COVID-19, view the brochure.
All photos: Perlick