MGP will debut Remus Repeal Reserve Series IV Straight Bourbon Whiskey in September 2020.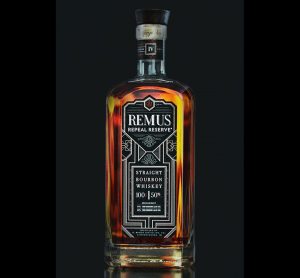 Produced to commemorate Prohibition Repeal Day, Series IV is a limited annual release, and reaches full distribution by Prohibition Repeal Day, December 5. In response to growing demand, Remus Repeal Reserve Series IV is planning an early fall release (timed with National Bourbon Month in September), and will roll out with a series of consumer tastings and events with special focus on the birthdate of George Remus (November 13) and Prohibition Repeal Day (December 5).
"Now in its fourth year, our Remus Repeal Reserve program has exceeded expectations and allows us to showcase the character of our extensive, aged bourbon reserves and blending expertise," says Andrew Mansinne, Vice President of Brands, MGP. "Series IV delivers a bold, high-rye character and a beautifully balanced profile that reflects 12 years of age. We're delighted to offer our next release earlier this fall to respond to consumer demand, and will also support an extensive tasting and education effort throughout our growing distribution network."
Named after the legendary "King of the Bootleggers," Remus Repeal Reserve is an annual series from George Remus® Bourbon, crafted at MGP's historic, 173-year-old distillery in Lawrenceburg, Indiana. Made in a signature high-rye style, the medley changes each year allowing the distillery team to experiment with their various mash bills and cask-aged reserves. Remus Repeal Reserve Series IV showcases a medley of two mash bills from 2008. It is comprised of 77% Bourbon (21% Rye) and 23% Bourbon (36% Rye). Series IV shows layers of rich caramel, candied fruit spice and toasted oak. The palate offers baking spices and oak, with a lingering finish of rye spice.
Remus Repeal Reserve Series IV retails for a suggested $84.99 per 750-ml bottle and will be available in limited quantities as of September 2020. It is bottled at 100 proof/50% ABV.