By: Matthew Gillman, Business Financing Expert & SMB Compass Founder
Running your own pub or bar is a rewarding experience, but it also brings a host of financial setbacks. During the pandemic, more than 110,000 food and drinking establishments were forced to shut down either temporarily or permanently. As a result, the restaurant and foodservice industry sales fell by $240 billion in 2020 from the $899 billion projection.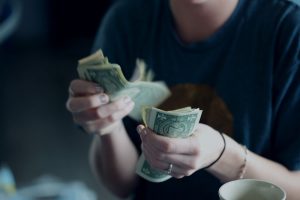 Now that lockdown implementations have slowly eased and restaurants and bars are allowed to operate at full capacity, most businesses still wouldn't consider getting financing for fear of getting into debt. The thing is, running the business will always entail capital, and the more you put off investing in your bar, the harder it can be to grow and expand.
Since getting a loan is still a form of debt and you want to be smarter about your decisions, we'll tell you the most common signs that signify when it's time to seek more capital. Check whether any of these signs apply to your business before securing small business financing.
Most common signs your business needs more capital
1.   You can't deliver your promise to customers
It's tough when market demand is constantly changing and you can't keep up. As a business owner, it's important to adapt to market demands quickly and efficiently. To do so, you need to ramp up your operations by getting better equipment or exploring new products to offer your frequent customers.
However, bar owners who are still recuperating from the pandemic couldn't afford to deliver the best experience to their customers without using capital. Investing in sturdier furniture, high-quality appliances, and durable sound systems all comes with a price tag, and they can be costly especially when you have to pay outright.
When you have sufficient working capital under your belt, you're more able to make decisions that meet customer demands. Delivering your promise to customers entails investing in a much better bar experience, making financing all the more important.
2.   You're overworked but nothing gets done
As a business owner, you are used to wearing many different hats in a day. You're juggling between tasks: from meeting with suppliers to keeping your books in order to ensuring operational efficiencies in your business.
However, doing everything on your own to control quality wouldn't allow you to have more time for more important responsibilities, such as building relationships with your customers or making strategic growth decisions. Not only that, doing everything by yourself would compromise quality and accuracy of data.
Getting access to capital means you're able to hire more employees to help you run the show. You can afford to pay for full-time or part-time employees who can help you work on tedious and time-consuming tasks, such as running marketing campaigns or preparing your tax returns. That way, you're able to get more time back in your day.
3.   You're already using personal finance to fund your business
Just because you can use your personal finances doesn't mean you should. Even bootstrapped businesses need more capital to sustain growth.
The main point of running your own business is to earn enough money that will support you throughout your life. If you continue to use your personal savings to pay for business expenses, it can put your personal financial stability at risk.
Securing capital means having enough financial cushion for any business emergencies, such as attending to costly repairs or paying off outstanding balances in your bills. You can also use the funds to consolidate your debts, so you won't have to pay multiple creditors or billers at any given time.
4.   You're lacking market presence
Even when you're running the pub in your local town, you need to constantly drive foot traffic into your bar. You need to increase your presence on social media to build up your online presence.
However, running marketing ads and working with influencers can be expensive. In which case, you could use any type of financing to help you fund marketing campaigns and get the word out to customers.
5.   You don't think you're ready for another pandemic
The pandemic has been challenging to many small business owners in general. It has taken a toll on everyone's lives and livelihood. But it also paved the way for many company owners to redefine the way they work and future-proof their business.
Surviving another pandemic means having sufficient funds to pull out in case of emergencies. Having cash on hand can help ensure that your business is able to meet its financial obligations during a time of crisis.
On top of that, having an emergency fund gives you peace of mind knowing that you have resources available during a time when revenue may be disrupted. Getting access to revolving funds through a line of credit will go a long way in ensuring you have enough resources to pull out during tough times.
The Bottomline
Getting financing–maybe a small business loan from banks or credit unions or alternative loans from lenders–will go a long way in ensuring your business not only runs smoothly but also grows exponentially. If you think you need financing, remember to talk to finance experts and lenders first. They will present you with financing options.
Matthew Gillman is a business financing expert with more than a decade of experience in commercial lending. He is the founder and CEO of

SMB Compass

, a specialty finance company providing education and financing options for business owners.