By Easy Ice COO John Mahlmeister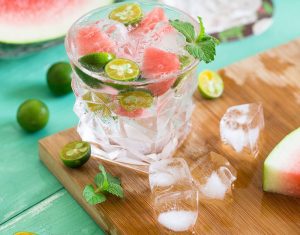 Most people don't realize that ice cubes play a huge role in making or breaking the perfect drink. In fact, the shape of an ice cube can help hold the flavor of drinks and save money on spilled product. When determining how much ice for drinks is needed, it is important to consider the type of beverage or cocktail and the size and style of glassware used.
For the blended/ frozen cocktail lover (Nugget ice is a must)
Nugget ice is the best ice for drinks that require blending because it is already a softer ice. Softer ice will help maintain the longevity and performance of blenders. Plus, nugget ice easily creates the "slush" your customers desire in blended cocktails and beverages.
Want to make a classic cocktail? (Square ice is the way to go)
Square ice cube makers are rapidly becoming a cocktail scene sensation. They create ice that elevates the look of classic cocktails. Best yet, these cubes are large, so ice melts slower and helps retain the flavor of high-end liquors and mixed drinks by not watering them down.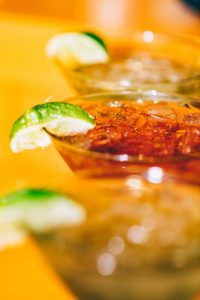 Tropical cocktail drinker?  (Get your hands on crescent ice!)
Crescent ice has a rounded shape designed to allow liquid to cascade gently into glassware. This limits splash back. The ice is also narrow, which makes drinks appear fuller and more appealing to customers.
High-end spirits aficionados? (Cheers to spheres!)
Scotch and whiskey drinkers know a bit of water can elevate the spirit, while too much water may ruin it. Sphere ice balls strike the perfect balance. The large, round shape exposes less surface area to liquid than a square cube of the same volume. This allows less heat transfer and a slower-melting cube.
Glassware
In addition to type of drink, the size and style of glassware a restaurant uses is also a factor when choosing ice. Many bars and restaurants use 8 to 10 different styles of glassware. Different shapes and sizes of glassware will impact the average serving size of drinks. This variance should be considered when determining ice needs.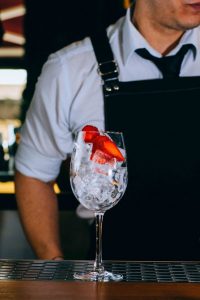 Taking these factors into consideration will help bar managers elevate the cocktail experience, understand and calculate ice needs, and get creative using different types of ice.
John Mahlmeister is the chief operating officer and co-founder of Easy Ice. Co-headquartered in Phoenix, AZ and Marquette, MI, Easy Ice is the national leader in the full-service ice machine subscription industry with warehouse and distribution facilities in Chicago, Dallas, Kansas City, Orlando, and Denver. Since its founding in 2009, Easy Ice has rapidly grown the number of ice machines under management to 25,000 units across 47 states. Easy Ice's commercial ice machine subscription programs include installation, cleaning, preventive maintenance, repairs, and backup ice. For more information, please visit EasyIce.com.