MGP has launched their first Single Barrel release for Rossville Union Rye. Rossville Union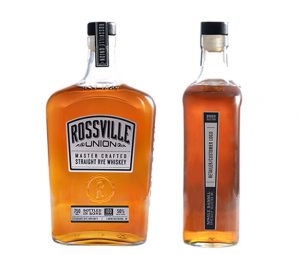 Single Barrel Straight Rye Whiskey is a bottled-in-bond (100-proof) specialty release whiskey offered in two mash bills (SRP: $49.99/750-ml). Participating accounts in the Single Barrel program met with the distillery team in Lawrenceburg in early 2020 to taste, select and order their preferred mash bills. Bottled annually, the Rossville Union Single Barrel program is an entirely custom offer shipped in personalized packaging to each participating retailer, together with the original barrel. Select retailers have also opted to label their bottles as a 2020 Single Barrel Selection to showcase the collectible aspect of this new offering.
"We're proud to make some of the finest rye whiskey in the country at our Lawrenceburg distillery," says Andrew Mansinne, Vice President of Brands. "Demand for our 2020 Rossville Union Single Barrel Selection has exceeded expectations in our inaugural year. We are thrilled to work with our valued retail and distributor partners to offer this limited-edition single barrel selection of Rossville Union."
Known as the "Masters of Rye," MGP is a leading distiller of the country's rye whiskies, including Rossville Union Master Crafted Straight Rye Whiskey and Rossville Union Barrel Proof Straight Rye Whiskey. Debuting now in honor of National Rye Month, Rossville Union Single Barrel Straight Rye Whiskey is available through select retailers (click here for a list of participating accounts).