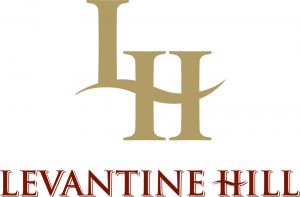 Levantine Hill Estate is proud to announce the expansion of its international growth to the world's largest wine market – the United States. Levantine Hill will export a selection of its flagship Family Paddock and signature Estate wines to the USA under an agreement with BevStrat Inc, appointed to manage on- and off-premise sales and distribution in California, New York and Florida. The wines are currently available in California, and will be available in New York in November and Florida in January 2019.
Multi-award-winning winery Levantine Hill has been making an impression since it first started producing wine in Australia's Yarra Valley in 2012. An unwavering commitment to creating world-class wines, handcrafted without compromise has seen accolades come from the largest and most prestigious wine shows in the world. Awards include Best Australian Red Wine at the 2018 International Wine and Spirits Competition, a Platinum Award at the 2018 Decanter World Wine Awards and numerous gold medals.
Levantine Hill's new focus on the USA will allow it to showcase the wine styles and varietals that have made the Yarra Valley so renowned. A selection of Pinot Noir, Syrah, Chardonnay and Cabernet Sauvignon made in a distinctly old-world style with winemaker Paul Bridgeman's unmistakable finesse and sensibilities will be sold for between $US40 and $US150 per bottle.
Brian Rosen, President of BevStrat, shares, "We are pleased to have written the USA strategy and to have been chosen for market sales execution for Levantine Hill Estate.  It was clear from our first meeting that the team at Levantine Hill has created award winning wines that will resonate well with any USA collector.  Retailers and restaurants will be proud to sell and serve their wines".
Samantha Jreissati, Managing Director, added, "We are delighted by the ongoing growth and development of the Levantine Hill brand. Partnering with BevStrat in the US represents a significant opportunity to make inroads into one of the most important fine wine markets in the world. BevStrat shares our ambition to continue building our reputation for world class wines and we are very optimistic that this partnership will yield outstanding results."