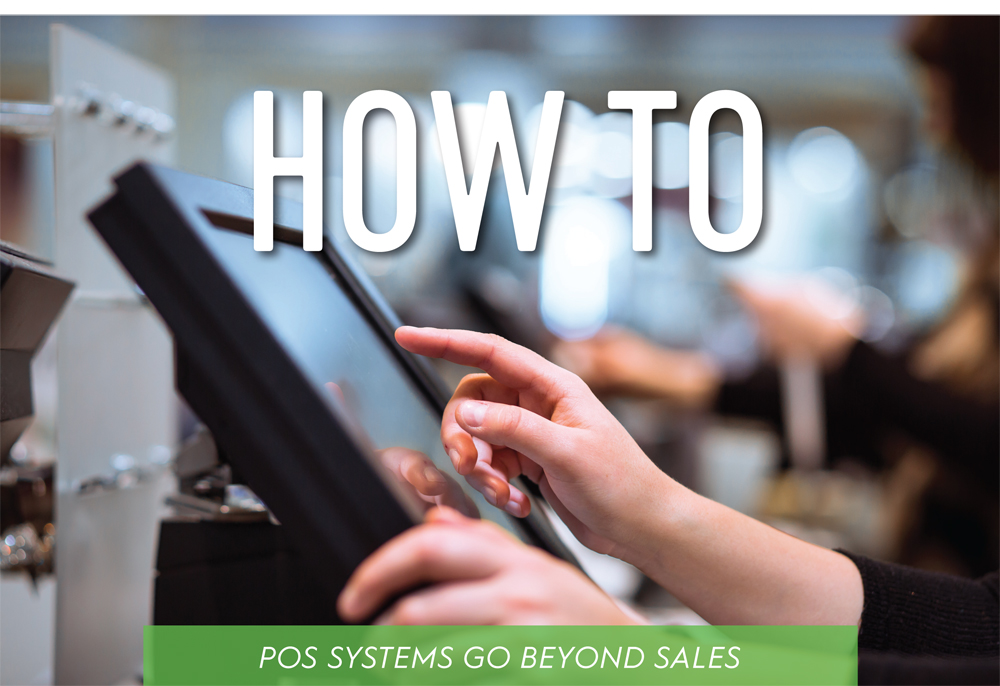 Charting the latest POS trends.
By Emily Eckart
H
ow well does your point-of-sale (POS) system serve your many needs? In a fast-changing technological landscape, POS systems offer more features than ever. From creative integrations to new ways to interact with customers, here are some of the latest trends.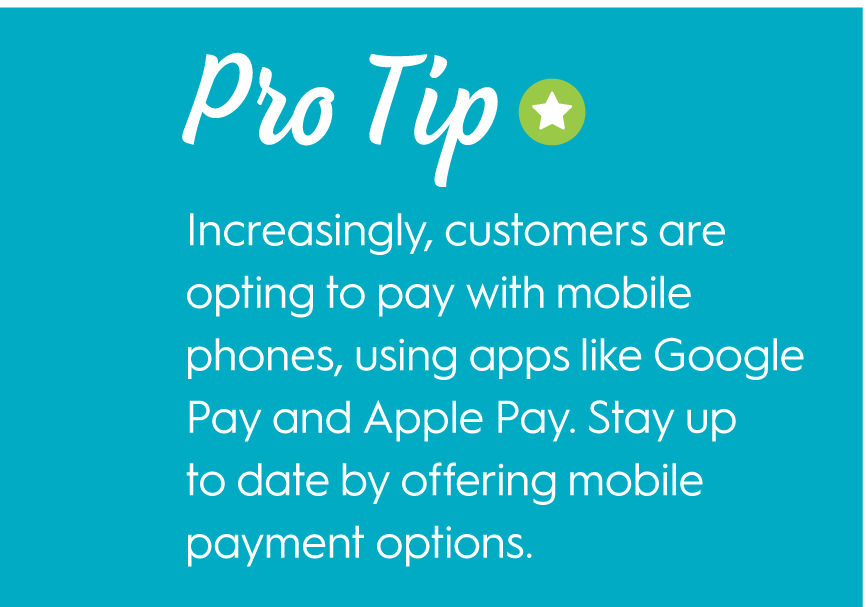 Payments
After the EMV liability shift went into effect in 2015, chip transactions have become the industry best practice for security. Shan Ethridge, Senior Vice President of Financial Services at Veea, says it's important to make sure that credit card transactions are both encrypted and tokenized. "By utilizing both encryption and tokenization, you're taking the necessary steps to protect that sensitive cardholder data," he says.
On a more low-tech note, it's worthwhile to consider how you're physically handling credit cards. Revention's POS system has a unique function for dealing with open tabs. Homero Miranda, Marketing Manager at Revention, explains, "We can allow a tab to be opened in the POS system and not hold the credit card at hand."
The customer then designates an amount to spend. The point of sale retains the customer's credit card information and creates a virtual tab from which drink prices are deducted. This system has multiple benefits. Because the bartender doesn't have to hang onto the credit card, the bar is no longer responsible for keeping the card safe. And the customer doesn't have to worry about forgetting to collect the credit card at the end of the night.
Increasingly, customers are opting to pay with mobile phones, using apps like Google Pay and Apple Pay. Director of National Accounts at RPOWER POS Adam Urbanski recommends staying up to date by offering mobile payment options. "Payments are payments," says Urbanski. "It's important for us to be able to accommodate different payment methods because that's how customers are coming in the door."

Integrations
"Integration partnerships are key," says Urbanski. RPOWER has developed long-term relationships with various companies in order to offer more than 100 useful integrations for hospitality operators. Urbanski emphasizes the importance of partnerships, since no pre-made solution can work for all softwares and all types of bars.
When selecting what integrations you want for your POS system, you should consider what functionalities would make the most sense for your bar or restaurant's individual needs.
There are two types of integrations: one-way and two-way. In one-way integration, the POS system provides data to another application, which can use that data to create reports. For example, a POS system can send data to Compeat, a restaurant accounting and management software, and Compeat can enhance its reporting based on that data.
In two-way integrations, both softwares communicate with each other. One of RPOWER's two-way integrations is with HotSchedules, an employee scheduling and communication program. Using this integration, you can add an employee to RPOWER and that employee will automatically be added to HotSchedules. And if you require an employee to clock in at 6:00 but no earlier, entering this information in HotSchedules will also send it to the RPOWER POS. In large restaurants or franchises, this feature can help with cost management.
Another approach is to use one technology management system that can do everything. Ethridge explains that with Veea, "We have a comprehensive technology platform that allows a business owner to really integrate [all] functions into a single platform that they can manage from a single source."
From the Veea dashboard—which you can view on a desktop computer, tablet, or mobile phone—you can monitor your refrigerator's temperatures, check on your security cameras, adjust your music, manage your POS system, and even provide guest WiFi. This avoids the need to have different vendors for different functions.
Veea has also developed apps that allow restaurants and bars to interact with their customers. Customers can download the Veea Go Places app to explore restaurant options and coordinate with their friends. The app allows you to invite friends to dinner at a certain time. Friends can vote on different restaurant options and adjust the appointment to fit everyone's schedule. You can also see real-time reviews of each restaurant's vibe generated by other Veea customers
on the app.
On the management side, an app called VeeaConnect allows the bar or restaurant owner to interact with Veea Go Places' customers. Restaurants with VeeaConnect are notified when a Go Places user has included their establishment as a potential option.
The manager can send potential customers special offers, like a free appetizer or dessert, in order to win their business. VeeaConnect also allows restaurants to create virtual waitlists. Customers on the waitlist can leave the restaurant and receive a mobile notification when they're about to receive a table. VeeaConnect can be used as a standalone app, or it can be integrated into a Veea POS system.
Data
When it comes to data, Urbanski says knowing your numbers is one thing,
and knowing what to do with them is another. It's important to consider what you're measuring and trying to achieve by analyzing data. For example, it's not enough to simply look at your food or pour cost. It also depends on what you're selling. Places that sell wine and lobster versus burgers and beer will have different ideal percentages for food and pour cost. For this reason, RPOWER includes a functionality that includes cost of goods sold for every item that you add to the system. When you pull a product mix report, it will include your theoretical cost for any given period.
Similarly, Miranda says, the best use of data depends on the size and type
of your business. Revention's POS customers have access to the SQL database that underlies all of the system's data collection, allowing for endless creative customizations.
This is especially useful for large-scale operations. Customers can either use their own developer to write queries
or hire Revention's developers.
Custom queries can be used to analyze expenditures, labor costs, delivery costs, or any other data point. One customer created a query to record how many pepperonis were put on each pizza in order to maximize efficiency. Revention can even associate each transaction with specific employees by requiring a biometric fingerprint login. It allows for fast login and for finding data inconsistencies indicative of a threat or theft.
"That's the beauty of working with databases. You can do these large-scale queries where you can look for patterns in data," says Miranda.
Mobile Ordering
Both Urbanski and Ethridge point to mobile and online ordering as an important emerging trend. Veea's POS system allows for waiters and waitresses to have a mobile app through which they can submit food and drink orders right from the table.
"It also supports mobile payment," says Ethridge. "So if they have a waiter or waitress who's serving drinks or food, while they're at the table they can actually accept the payment." Taking immediate payment prevents customers from leaving without paying.
RPOWER has worked to integrate its POS system with the Jason's Deli online ordering system. Someone can enter an order on the Jason's Deli website, and the system pushes that order through to the kitchen, just as if the customer were present in-person. The prices posted online match the prices in RPOWER.
Besides convenience for individual customers, Jason's Deli also offers an easy solution for corporate customers. Somebody organizing a lunch can send a link to each person who will be attending, giving everyone the option to place a unique order. Once the order is complete, it gets sent to RPOWER.
Other restaurants are using terminals where customers can place their orders. This may be a bridge to mobile ordering. Ultimately, Urbanski says,
"I don't think we're too far away from somebody just walking up to a table, pulling out their phone, and ordering their entire meal through an app."