Flor de Caña, the super premium rum brand with one of the largest aged rum reserves in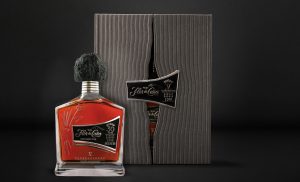 the world, introduces V Generaciones, a 30-year old, ultra-luxury rum aged in a single barrel since 1988. This release, ahead of Flor de Caña's 130th anniversary in 2020, is a special celebration to the passion, dedication and commitment to excellence of the thousands of workers and the five family generations who've been part of the brand's journey since 1890.
Flor de Caña's V Generaciones is more than just an exceptionally rare liquid in a beautifully packaged bottle, it features the signatures of the five family generations behind Flor de Caña, a bottle cap made from volcanic rock and a replica of the iconic 1902 volcano postal stamp of Nicaragua. The individually numbered bottles, complete with a fine metallic label and a certificate of authenticity, are presented in a sleek black leather case, boasting an avant-garde and minimalist style.
This collectible one-of-a-kind bottle from the 5th generation family estate is the oldest release from the brand to date and will be available beginning September in a limited edition of only 411 bottles for sale worldwide with a retail price of $1,200.