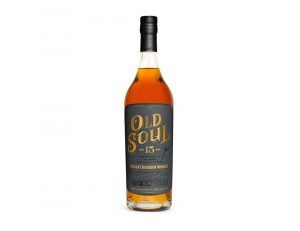 Cathead Distillery announced the release of a one time, special bottling of Old Soul Straight Bourbon Whiskey this month – the 2020 Rare & Limited Edition, aged for 15 years. This limited bottling is the latest release following the distillery's semi-finalist honor for James Beard Outstanding Spirits Producer earlier this year.
Non-chill filtered and bottled at a cask strength of 102 proof, Old Soul Straight Bourbon Whiskey 15 Year's mash bill consists of 78.5% Corn, 13% Rye, 8.5% Malted Barley. Although this Old Soul was not made by Cathead Distillery, the profile of this Kentucky-sourced whiskey was too unique to pass up.
"The barrel's 125 entry proof is fairly common, but what is unusual is the loss of 23 proof over a 15-year maturation," said Richard Patrick, Founder of Cathead Distillery. "We liked it so much, we felt like people should enjoy it. We're proud to offer this unique Old Soul to the marketplace."
In addition to a nod from the James Beard Foundation, Cathead Distillery also celebrated its tenth anniversary this year; an exciting milestone for Mississippi's first and oldest distillery, who also surpassed one million bottles sold this year.
The 2020 Rare & Limited Edition whiskey offers a beautifully balanced aroma of oak, sweet dried fruits, leather and tobacco. A delicate entry on the palate leads into a smooth candied mid-palate and a dry lingering finish of oak and rye spice.
Just 2,400 bottles will be available for purchase with a suggested retail price of $125. The special bottling will roll out to select retailers in early October.