Branca USA is proud to introduce Stravecchio Branca to the U.S. market, marking the first-ever release from Fratelli Branca's new NYC-based import company.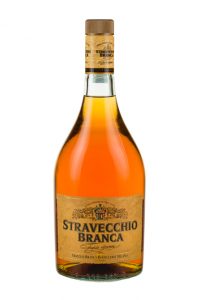 Stravecchio Branca, the #1 on-premise brand in Italy, was first distilled by the Branca family in 1888, joining Fernet-Branca (originally created in 1845) as the second entry in the portfolio.
Today, Stravecchio (pronounced 'Stra-Vech-Key-O,' meaning extra old) is produced with distillation techniques passed down through five generations of Branca family.
The Fratelli Branca distillery, which encompasses a full city block in Milan, is home to one of the largest single cask barrels in all of Europe, affectionately referred to as botte madre or oak mother barrel, made from Slovenian oak.
To produce Stravecchio Branca, it begins with eau de vie made from trebbiano grapes and aged for one year. First, the eau de vie is aged in oak casks for four to five years. Next, it rests inside the botte madre for two to three months, rounding it out with flavors from the historic cask. Finally, it is non-chill filtered before being bottled at 40% ABV.
The resulting brandy offers a rich, golden amber hue with a floral, softly sweet nose. Stravecchio makes a warm and embracing entry to the palate with dried fruit, apple and tea flavors, plus soft tannins and notes of almond from the wood.
Stravecchio Branca is ideal for sipping neat, over ice and in cocktails including the classic Sidecar and Brandy Alexander.
Stravecchio Branca is currently available for purchase at $39.99 per 1L bottle in nationwide stores and online retailers.