Introducing Recipes For Recovery , a new social impact initiative providing a way for New York food lovers to support their local restaurants by cooking their signature recipes at home.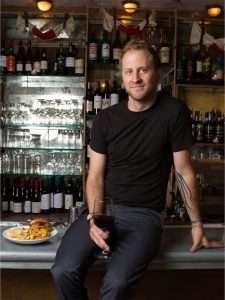 The newly launched website is collaborating with restaurants all over New York City to provide recipes and instructional videos in exchange for support. All profits will go directly to the restaurants to assist their recovery.
Recipes for recovery was set up by a group of advertising and marketing professionals
who love NYC's restaurant and bar culture. As freelancers suddenly finding themselves
with unexpected time on their hands, they decided to create a platform that could
provide restaurants with a personal connection to their customers that can help get
them back on their feet and last beyond the pandemic.
The goal is to help the local restaurants and bars survive the COVID-19 shutdown and its
economic fallout by giving them a new source of revenue and a stronger connection to
their customers. Instead of simply asking for donations, the platform provides people
with a new dish they can enjoy making during the lockdown and long after the crisis is
over.
Even as the industry edges toward the end of quarantine, the financial problems are just beginning. As New York gradually starts to reopen, many restaurants will still struggle
with the cost of restarting. Costs which will not be offset by the limited capacity seating
that will leave restaurants struggling to break even. In addition, the recent delay of indoor dining will be another blow to bars and restaurants.
Participating restaurants include:
The female owned and operated west village bistro King
The Smile, a cozy, subterranean café on picturesque Bond Street
Reverence, a tasting menu restaurant in Harlem
OTB a Williamsburg cocktail bar with a race track theme
The iconic Tribeca brunch bistro Bubby's
Matthew Makar of Cosmic Crust Pizza, who has been running an underground gluten free experience on the Bowery
Honey's the Bushwick cocktail bar, which has recently transformed their kitchen to provide meals for healthcare workers
The luxe lounge Air's Champagne Parlor
And more!