Launched at the start of the year, RumChata Limón blends Caribbean rum with real dairy cream, vanilla, and lemon in a sweet, smooth cream liqueur with a fresh lemon finish. RumChata Limón is packaged in a bright yellow version of the iconic RumChata bottle, complete with the familiar gold cap.
RumChata Limón was selected as Best American Cream at the 2020 World Drinks Awards.
"We wanted to blend a RumChata flavor that would be the perfect light summer cocktail enjoyed by simply pouring it over ice," said Tom Maas, RumChata founder and master blender. "The addition of lemon to the exotic RumChata flavor creates a really refreshing drink."
Maas says, "this is the liqueur the sun would drink while on vacation," so what better way to celebrate summer than with a cocktail featuring the liqueur?
While RumChata Limón is great served on the rocks, it can also be mixed into a number of refreshing cocktails perfect for sipping all summer long. Add one of the below cocktail recipes to your bar menu or mix up a round for your backyard barbecue.
RumChata Limón Spritz
Ingredients:
2 parts RumChata Limon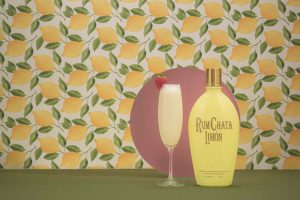 1 part Club Soda
Directions:
Combine in shaker with ice. Shake vigorously for 20 seconds, getting sorbet nice and cold and frothy. Pour into Tulip or Champagne glass.
RumChata Limón Lemon Cake (On The Rocks)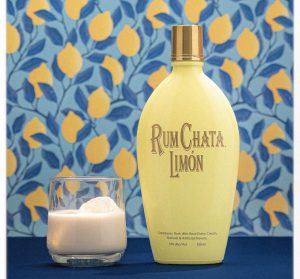 Ingredients:
2 ½ ounces RumChata Limón
Ice
Directions:
Pour RumChata Limon over ice in a rocks glass, sip and savor.
RumChata Limón Iced Lemon Latte
Ingredients:
1 ½ ounces RumChata Limón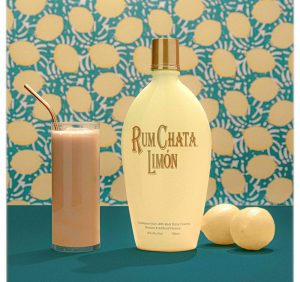 5 ounces Iced Latte
Directions:
Pour RumChata Limón and Cold Latte into shaker with ice. Quickly shake and pour into a Collins glass.
RumChata Strawberry Limónade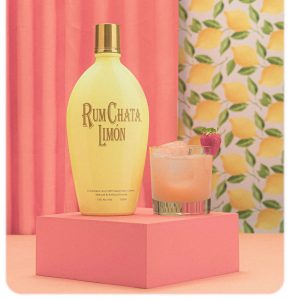 Ingredients:
1 part RumChata Limón
1 part Strawberry Vodka
Directions:
Combine in a shaker with ice and pour into a rocks glass. Enjoy!
All photos and recipes courtesy of Rumchata.