The Hospitality Recovery Coalition today launched a nationwide cocktails to-go grassroots campaign encouraging consumers to contact their state legislators and urge support for local distilleries, restaurants and bars struggling to cope with the harsh economic impacts of COVID-19.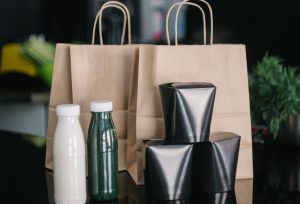 "Consumers are seeing the devastating impacts COVID-19 is having on their favorite distilleries, restaurants and bars and want to do everything they can to provide support," said Distilled Spirits Council President & CEO Chris Swonger on behalf of the coalition. "Now, they have an opportunity to make a difference by telling their legislators to pass cocktails to-go measures to help these businesses survive. We continue to hear stories from hospitality business owners who say offering cocktails to-go has helped them hang on during the pandemic. Making cocktails to-go permanent will ensure distilleries, restaurants and bars have a stable source of revenue as they begin the long path to recovery and provide consumers with a great way to enjoy hand-crafted cocktails at home responsibly."
Consumers interested in showing their support can write their legislators in just under three minutes via Spirits United, the Distilled Spirits Council's grassroots platform.
The campaign is launching just before the Valentine's Day weekend which normally sees an increase in business for hospitality businesses but will undoubtedly look very different for restaurants and bars this year. In fact, according to the National Retail Federation, less than a quarter of consumers plan to gift a night out to their partner, the lowest response in the survey's history.
The Hospitality Recovery Coalition is an initiative led by the Distilled Spirits Council of the United States (DISCUS) in partnership with the American Distilled Spirits Alliance (ADSA), Council of State Restaurant Associations (CSRA), National Restaurant Association, Tales of the Cocktail Foundation and TIPS.
The Hospitality Recovery Coalition is committed to responsibility and encourages moderation for adults who choose to drink alcohol. Cocktails to-go are intended for home consumption. Laws governing alcohol consumption must always be observed.