As the world continues adjusting to the reality of COVID-19, local and federal governments are implementing new regulations designed to monitor where the virus spreads, and ways to inform people about contact they have had with an infected person. Bars and restaurants are considered to be "hot spots" for spreading the virus, but many states currently have no standard protocol when it comes to contact tracing for the service industry.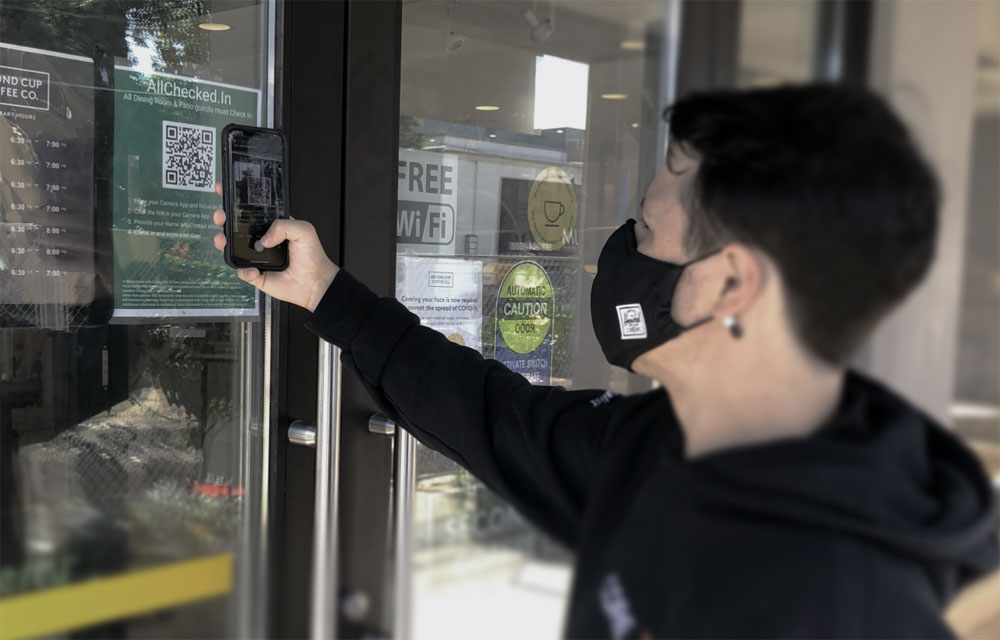 Barpay, a leading contactless technology company designed specifically for the service industry, has recently released its contract tracing platform. The platform is offered as a free or paid service, and follows the company's initial order + pay software, and QR code digital menu platform, as a user friendly way for restaurants to capture and securely store basic information about their customers, such as their name, phone number, and other optional information like an email and address.
From a venue operator's perspective, there is a simple dashboard that:
Allows the user to choose what pieces of information they would like to capture
Generates a ready-to-print QR code for customers to scan
Provides a "Request Access" button, should the venue need to contact patrons.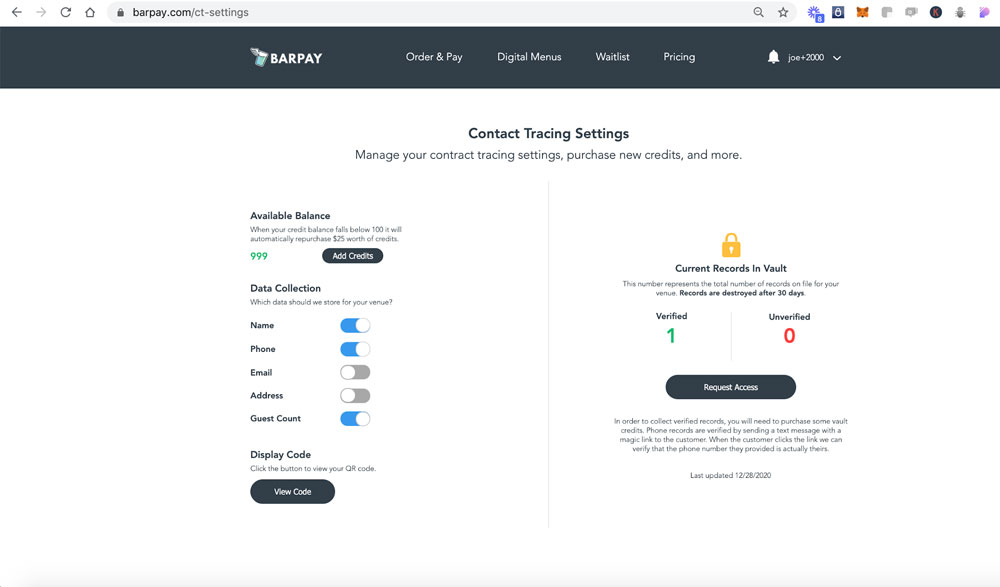 For restaurant patrons, the experience is three simple steps:
Scan a QR code at the venue's entrance with their phone's camera
Fill out the information prompted by the QR code
Click the "Verify" link they receive via text message (if the venue is using the paid version of the service)
Once the patron submits the requested information, they are taken to a screen that they can show the restaurant host to prove they have filled out the necessary information.
While some customers may be weary of sharing personal information, Barpay's contact tracing platform stores all customer data on secure servers, and only allows venues to view the information upon request and with authorization from county Health Department officials. Additionally, Barpay only stores information for 30 days before being permanently deleted.
"We talk to our clients on a daily basis and do our best to keep our finger on the pulse of the industry. What we have been hearing from our venues about contact tracing makes us think that this is going to be the next wave of technology to hit the service industry, similar to the QR code menus", says Dan Wagner, Chief Product Officer and co-founder of Barpay.
Barpay, which was founded in 2015, expects contact tracing to see similar adoption as the company's original services, QR code contactless order + pay and digital menus which are utilized in more than 8,000 venues nationally. Adds Wagner, "We launched our QR code menu platform in April and might have been a little early. When we first started pitching it, there were restaurant owners that weren't interested and really had no idea what a QR code was. Now they are everywhere. I think the same thing is going to happen with contact tracing, but not just in the service industry. Basically every brick-and-mortar type business is going to need a way to take down customer information for health purposes."
Need contact tracing at your business? Be up and running in less than 5 minutes by signing up.