Malibu is bringing fans 21+ their favorite tropical recipes in convenient ready-to-drink form.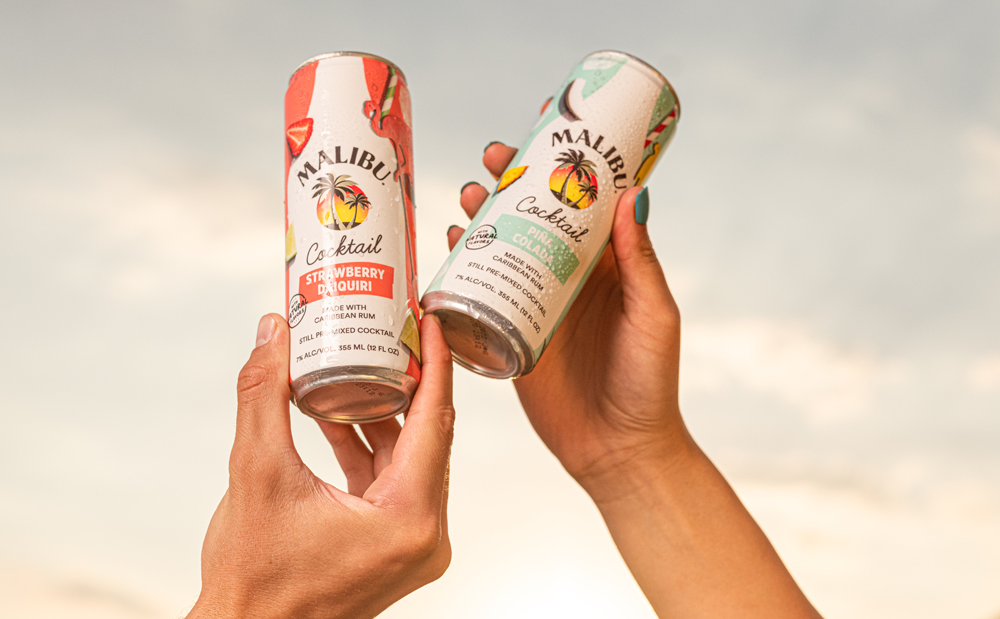 The brand known and loved as a flavor-forward spirit enjoyed in cocktails, wanted to offer fans their favorite recipes now in a new range of high-quality premium canned cocktails made with natural flavors and the brand's signature Caribbean rum—bringing the brand's much loved summertime vibe and now convenience to any occasion, no matter the season.
Malibu Cocktails in a Can come in two flavors, Piña Colada and Strawberry Daiquiri, and give fans that great Malibu taste without the fuss while embracing that summertime vibe we all crave during the long winter months.
Piña Colada: Malibu's Piña Colada Cocktail in a Can offers a taste of juicy pineapple balanced with sweet coconut flavor and smooth Caribbean rum.
Strawberry Daiquiri: Malibu's Strawberry Daiquiri Cocktail in a Can consists of juicy strawberries balanced with subtle lime flavor notes and smooth Caribbean rum.
Malibu Cocktails in a Can are now available nationwide in 12 oz cans, Malibu Cocktails in a Can have an ABV of 7% and are sold by flavor as a 4-pack.