According to Brigid McCabe, Director of Growth Marketing at beverage alcohol importer and distributor MHW Ltd., off-premise trends developed during the pandemic are now driving on-premise consumption. This includes ready-to-drink (RTD) products like spiked seltzers and canned cocktails.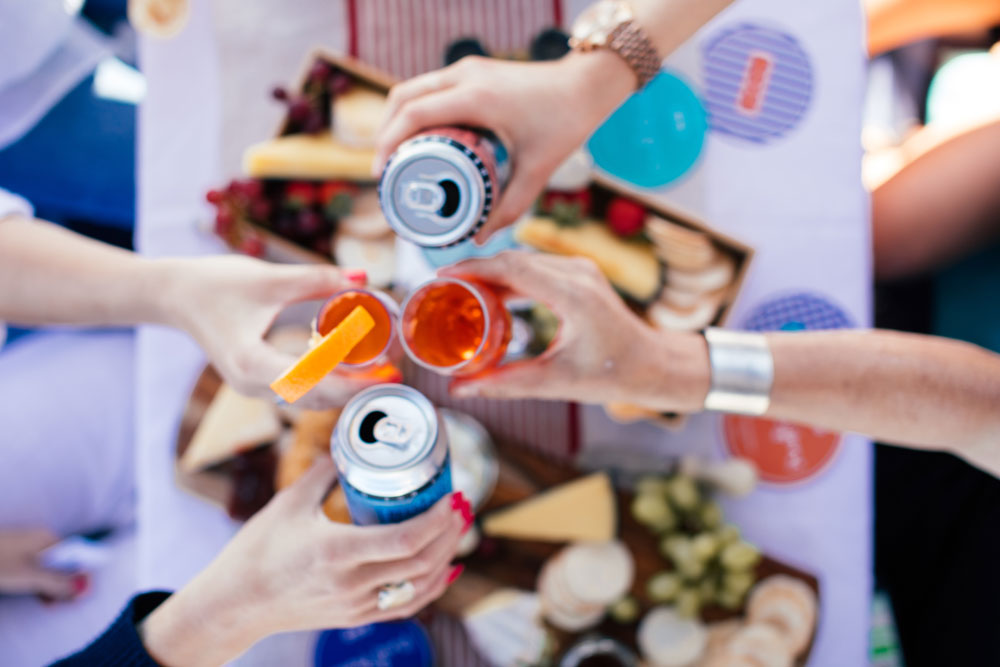 "Hard seltzers are making more consistent appearances in restaurants, and the premixed cocktail sector is experiencing tremendous growth in both on- and off-premise (total 73.1% growth)," explains McCabe. "Right now, the on-premise is prioritizing easy-to-serve, eye-catching beverages."
There are a few reasons for this growth. For one, the products create much-needed efficiency as many establishments are facing a labor shortage. "Premixed cocktails and hard seltzers may also be trending at a time where restaurants need convenient options more than ever as many are dealing with reopening and staffing concerns," says McCabe. "While it may be different than the usual pre-pandemic drink offerings, these canned and bottled beverages help alleviate restaurants that are still understaffed and minimize the complexity of bartenders' jobs."
RTDs also fit well in to-go cocktail programs, which many bars and restaurants are still relying on as a profit stream. "Although some states like New York officially ended their special to-go cocktail dispensation, other states, such as Ohio, permanently passed it," says McCabe, who notes that RTDs are a great way to expand a bar's cocktail menu and add profits. "Standard fees for [delivery sites like UberEats] are an astronomical 20-30% of a total order, cutting into already low restaurant margins. Alcohol typically yields higher margins than food, enabling restaurants to increase their bottom line on home deliveries."
While RTDs can be served as is, they can also be used as an ingredient in a house-made cocktail—giving bartenders more versatility and variety. McCabe says some brands are even providing mini bar top barrels and infusion jugs to allow for accounts to mass-batch cocktails and serve as they go. And some of these same brands will even offer bars and restaurants simple recipe ideas of two to three ingredients featuring their RTDs.
For more information on RTDs, check out our continuing series The Rise of RTDs and look for more articles to come.