As one of the top selling dark rums, Kraken invites consumers to Krak Open Summer 2022 with their all-new, twisted and refreshing ready-to-drink cocktails.
Kraken Rum, the world's top-selling dark rum brand, is expanding its product portfolio to enter the fast growing ready-to-drink category and serve up a range of Caribbean rum. Kraken Rum is introducing new ready-to-drink cocktails in a can with three fan-favorite mixes: Kraken & Cola, Kraken & Ginger Beer, and Kraken Rum Punch. All three flavors are 5% ABV per 12 oz. can.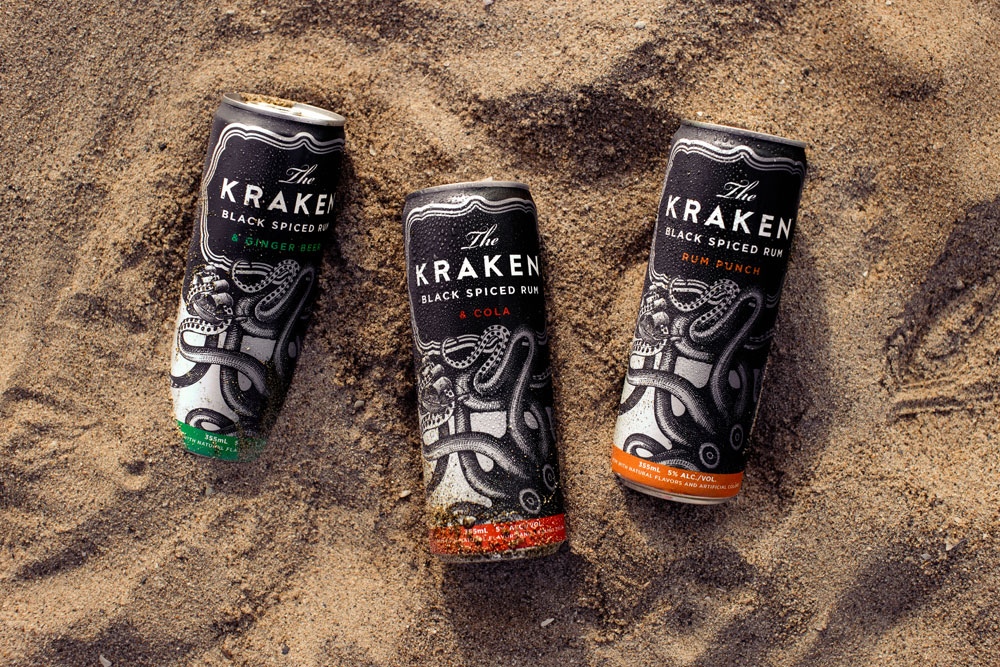 Kraken & Cola contains a balance of cola spices and spiced rum upfront with light citrus on the nose. It has rich vanilla and caramel undertones and finishes with toasted oak and sugarcane.
Kraken & Ginger Beer features candied ginger and honey on the nose with woody, spicy ginger upfront and throughout. It finishes with vanilla and subtle tropical fruit and brown sugar.
Kraken Rum Punch is a balanced mix of pineapple, cherry, and citrus on the nose. It has tropical pineapple upfront with juiced limes throughout and building maraschino and sunburst orange. It finishes with ripe mango and citrus peel.