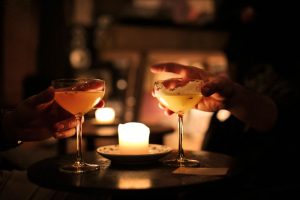 The Bureau National Interprofessionnel du Cognac (BNIC)—the entity promoting, protecting and developing the Cognac Geographic Indication and culture—is celebrating cognac all August long as parts of its Cognac Connection campaign in the U.S.
The pillar of the campaign, the "Cognac Connection Challenge", is a cocktail competition open to all professional bartenders/mixologists. Entrants are required to submit an original cognac-based cocktail, which will be judged both on creativity and deliciousness, along with other criteria. The competition runs through August 31, 2020. The judging panel includes Lynnette Marrero and Ivy Mix of Speed Rack, certified Cognac Educators, and a VinePair representative. Ten bartenders whose cocktails receive the top scores will each receive a scholarship award valued at $1,000, a virtual visit to Cognac, France, and their cocktails will be showcased across social media channels as well as compiled into a digital recipe book, which will be available for download this fall on CognacConnection.com.
Above all, the Cognac Connection aims to spread awareness and knowledge about cognac to consumers of legal drinking age in the U.S. So let's learn a little bit more about this French spirit.
What is Cognac?
Cognac is a variety of brandy produced from distilled white wine. The cognac industry is made up of 271 merchants, 112 distillers, and 4,333 winegrowers.
Cognac is strictly regulated by two labels:
Geographical Indication (GI), which

is a combination of a physical and biological environment, a traditional community, and a terroir, resulting in a unique product.

French Appellation d'Origine Contrôlée (AOC) designation, with production methods and naming required to meet certain legal requirements.
The vineyard of the Cognac appellation stretch out over more than 78,000 hectacres and are divided into six crus, or growth areas in Cognac, France.
Cognac is distilled from white grape varieties, with the majority being made using ugni-blanc grapes, which are high in acid and low in alcohol.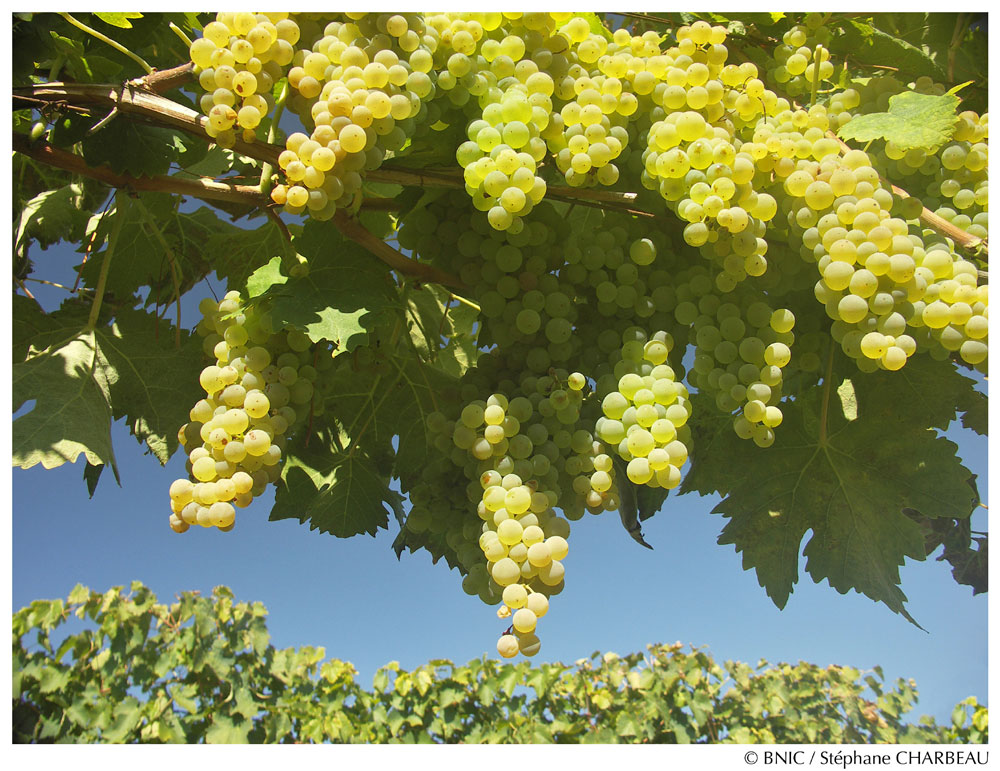 The process of making Cognac includes the alcoholic fermentation stage, where esters responsible for the development of floral and fruity aromas in new wine spirits are produced. Next is double distillation in copper pot still. The Cognac is then aged in oak casks.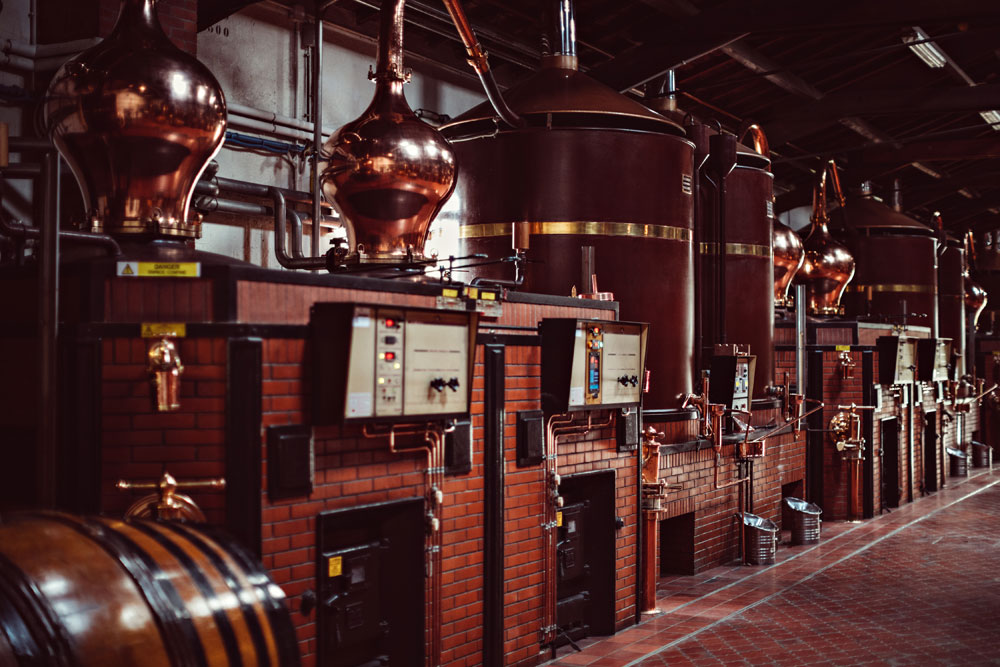 Cognac has three aging categories, and it cannot be sold before a minimum of two years of aging.
VS (very superior): At least 2 years of aging.
VSOP (very superior old pale): At least 4 years of aging.
XO (extra old): At least 10 years of aging.
Cognac Consumption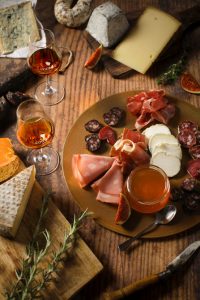 Cognac drinkers are encouraged to pair food with the spirit. There is an even a Cognac Pairing app for consumers to download that suggests pairings.
Various types of chocolates, cheeses, and fish pair well with Cognac. Click here for more pairing ideas.
Cognac is often considered a winter or cool weather spirit, but mixologists like Ivy Mix encourage consumers to think of it for summer drinks as well—especially when served frozen.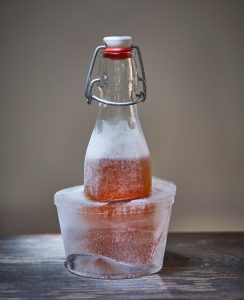 Other popular ways to consume cognac include neat, mixed with tonic, or in a cocktail.
Cognac cocktails can be as simple as a highball:
Cognac Coconut Cooler
by ms franky
Ingredients:
1.5 oz VS cognac
2 oz Coconut water
2 oz Sparkling water
Directions:
Build ingredients in ice filled highball glass. Stir once to integrate. Garnish with citrus slice.
Or Cognac can be mixed into a more complicated cocktail:
Ivy Mix's Cocktail
Ingredients:
1.5 oz VSOP or XO Cognac
3/4 oz Orgeat
1/2 tsp Cane Syrup
Few drops of celery shrub
Directions:
Stir all ingredients together in a glass filled with ice. Garnish with a lemon twist.