Brockmans Gin is launching a bold new communications campaign as part of a £3million global marketing spend.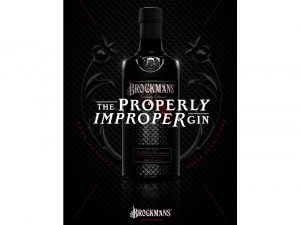 When Brockmans Gin launched in 2008, the brand was deemed to be rebellious. A completely new gin taste experience was born, exciting the palate by blending several unconventional botanicals including blueberries, blackberries and subtle citrus and coriander notes with the traditional juniper berries. The result was an exquisite, accessible yet complex gin which appeals to new and experienced gin consumers alike.
Now, 13 years on, this global, privately owned brand is an established spirit sold in 55 countries and is a leading British super-premium gin that spear-headed the revival of the entire gin category. The brand has just taken its next step by unveiling a new brand strategy and advertising program which sums up the respectfully rebellious persona in the headline: 'The Properly Improper Gin', supported by the strapline 'Dark Berries and Noble Traditions'.
The campaign was designed for Brockmans' audiences of free-thinkers, non-conformists, and those who choose to defy convention to find a better way: be that a better way to live, a better way to eat, or a better way to drink. It is unconventional, capturing the essence of the brand vision and 'properly improper' attitude.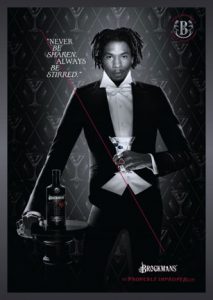 In a campaign which will target consumers in the UK, USA, Canada, Spain, and Germany, the brand will be rolling out its new advertising program primarily through social media along with digital and print impressions.
Rob McArdle, Marketing Controller of Brockmans Gin Ltd, said: "Our new communications strategy will inject the brand with energy, inspiring all that we do, driving awareness and growth over the coming years. The revised look and feel reinforces super premium values together with an engaging tone of voice which incorporates wit with daring."
Brockmans is available in the US in 750ml at a suggested price of $34.99.