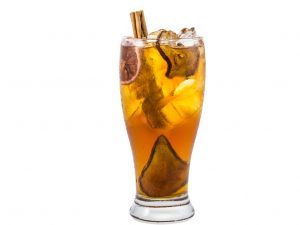 Ingredients:
1½ oz.silver tequila
¾ oz. Monin® Pumpkin Spice Syrup
1 oz. fresh lime juice
3 oz. apple cider
Garnish with a cinnamon stick, lime, and salt rimmer
Directions:
Fill serving glass full of ice. Pour ingredients into mixing tin in order listed. Add ice from serving glass. Cap, shake and pour back into serving glass. Add garnish and serve.
Recipe and photo courtesy of Monin.