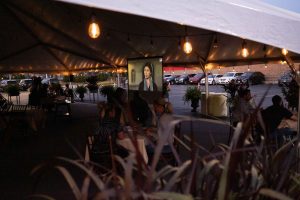 In an ongoing effort to adapt to the COVID-19 environment, many bars and restaurants have been coming up with creative and unique ideas to keep customers engaged and profits up.
Gene & Georgetti Rosemont in Rosemont, Illinois is a good example of a venue that has been offering diners safe and fun weekend options.
Gene & Georgetti Rosemont recently introduced their newest offering, Friday Night Films. Presented in their gorgeous ballroom, it is the perfect all-inclusive experience for those seeking a fun night out.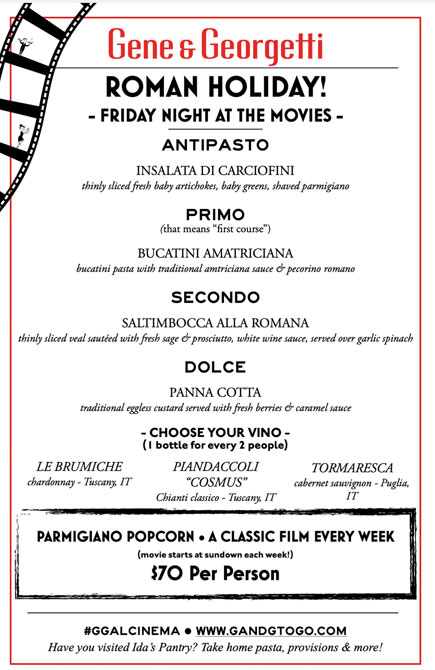 For $70 per person, Gene & Georgetti presents a classic film every Friday night along with a menu inspired by the film for the perfect way to spend a Friday night. This week's feature is the Audrey Hepburn classic film Roman Holiday, and Gene & Georgetti Chef Cristiano curated a four-course menu with Roman-favorites such as bucatini pasta and a veal saltimbocca dish to accompany the viewing. The menu also includes a bottle of wine and popcorn.
Be sure to also check our article on Gene & Georgetti's innovative coffee and cocktails window for more ideas on how to combat COVID-19.
Gene & Georgetti Rosemont is open for dinner Tuesdays – Saturdays from 4:00 pm – 11:00 pm and Sundays from 2:00 pm – 11:00 pm. Gene & Georgetti Chicago is open for breakfast, lunch, dinner, delivery and pick-up 7 days a week. Monday – Sunday 8:00 AM to 11:00 PM.