The warm weather is upon us, and with it comes peak peach season from June through August. It's time to start making plans for summer's sweetest stone fruit—so get ready to add some peach cocktails to your summer menus like this Peach Muddler featuring Rekorderlig's brand-new Peach-Basil Botanical Spritz!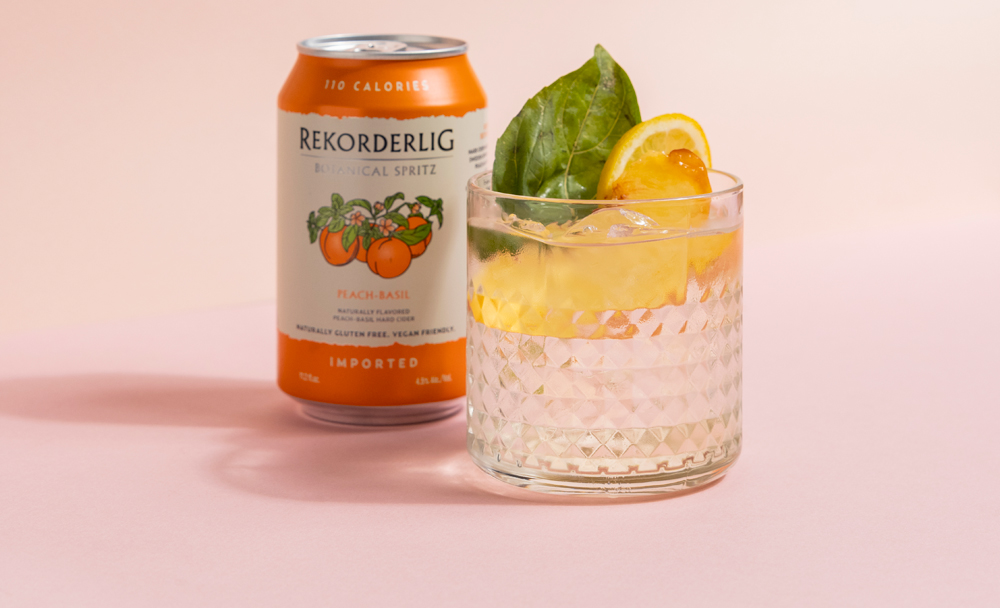 Ingredients:
4 peach slices
0.75 oz dry gin
0.75 oz fresh lemon juice
12 oz Rekorderlig Peach-Basil Botanical Spritz
Directions:
Shake peaches, gin, and lemon juice. Pour into a glass. Fill with ice and top with Rekorderlig. Garnish with basil leaves and enjoy this peach cocktail!
Recipe and image courtesy of Rekorderlig.